Pamela Chipman
Roaming
November 3rd, 2023- January 31st, 2024
Artist reception, Friday, November 3rd, 2023 from 5:30pm-8pm

Depicting local landscapes as well as exotic locals with sensitivity to light and space the 18 works in this exhibit are dream like and ethereal, reminding one of sites seen on long meandering walks.

These small works make for a thoughtful gift to anyone living in Portland or anyone that loves to travel. The beautiful images are printed on vellum and then gilded on the reverse with a zinc and copper alloy, giving a luminous effect while adding depth and texture.  These golden jewels must be seen in person; they glow in a way that doesn't come across digitally. Each one is precious and unique.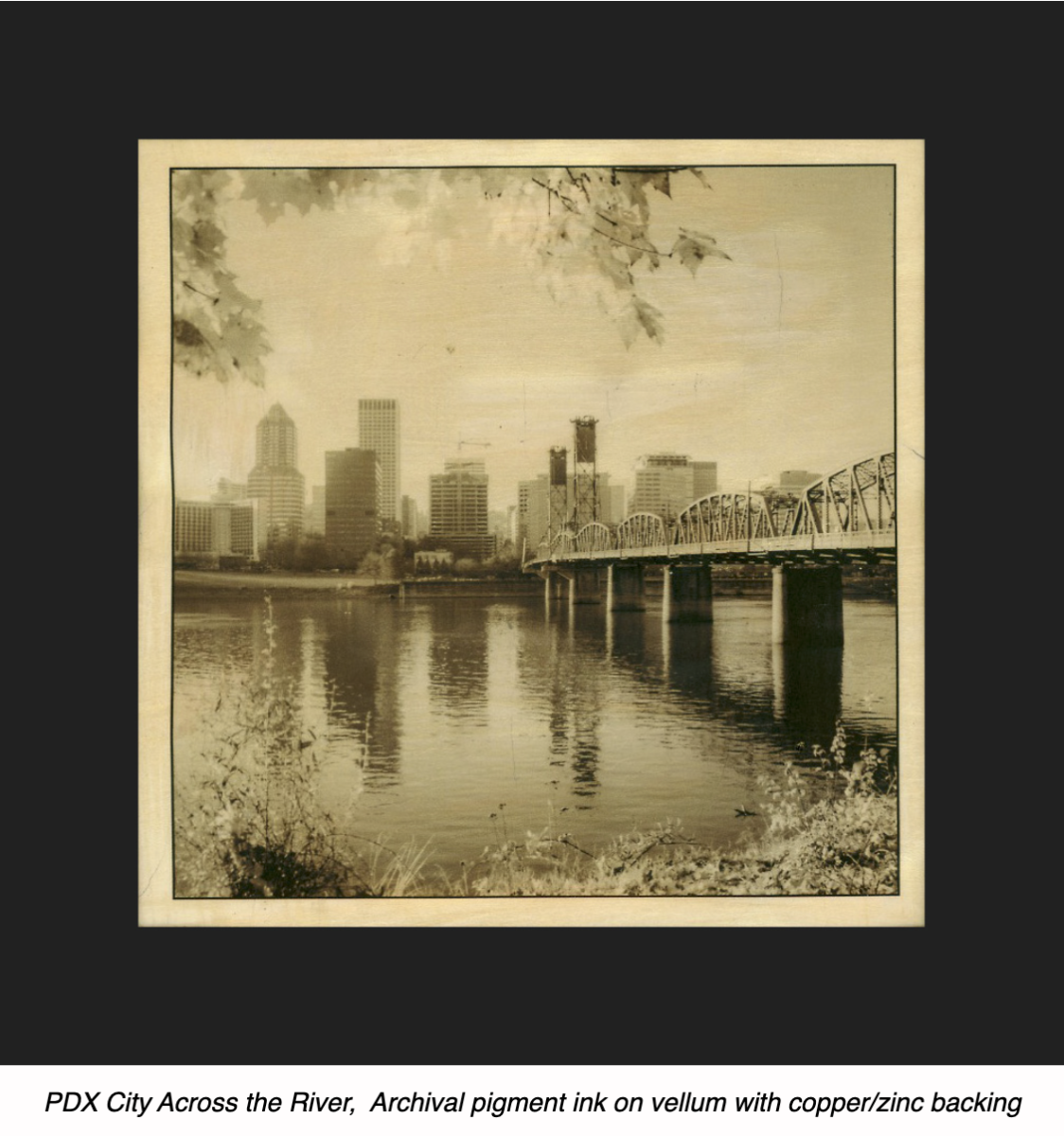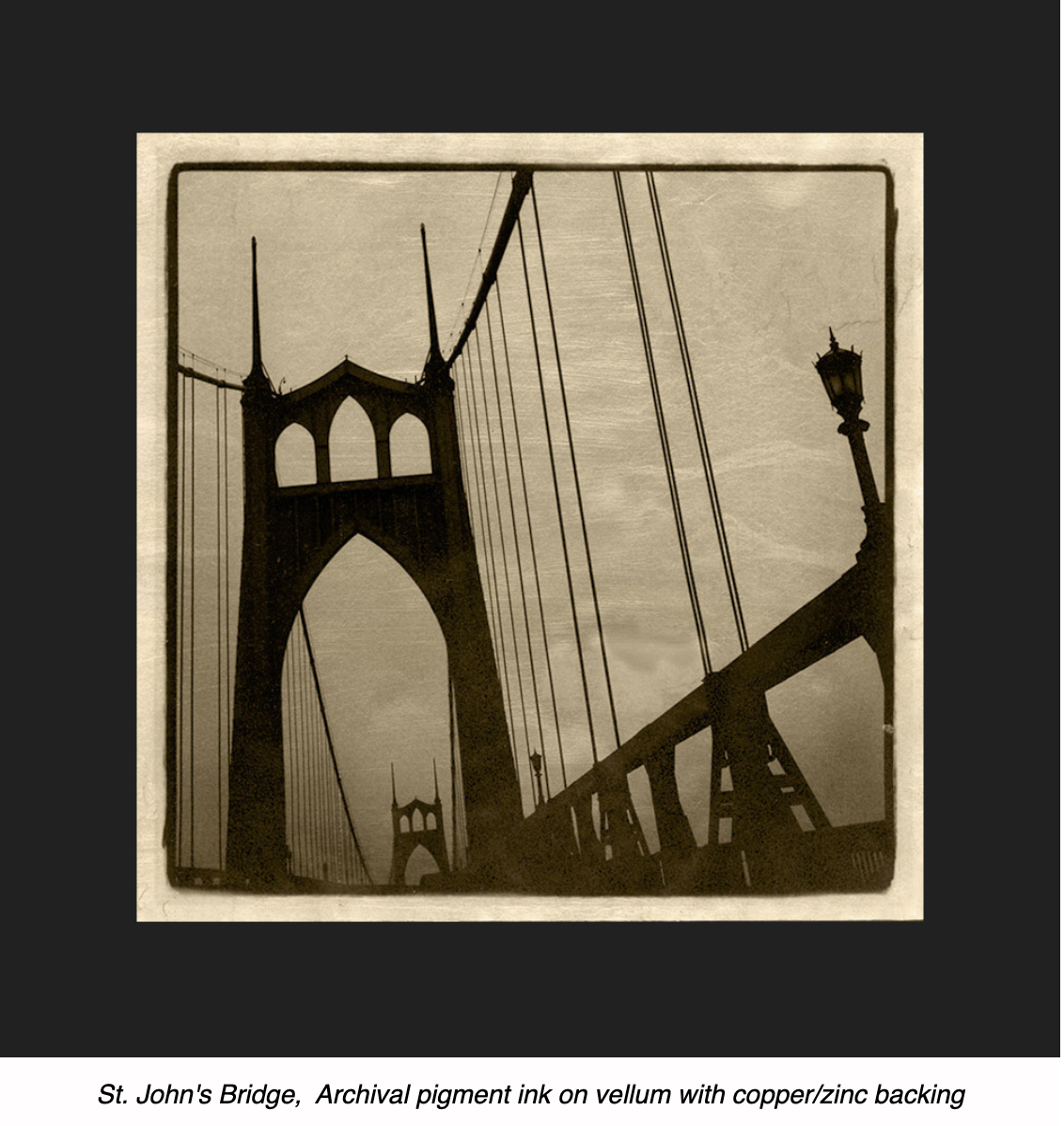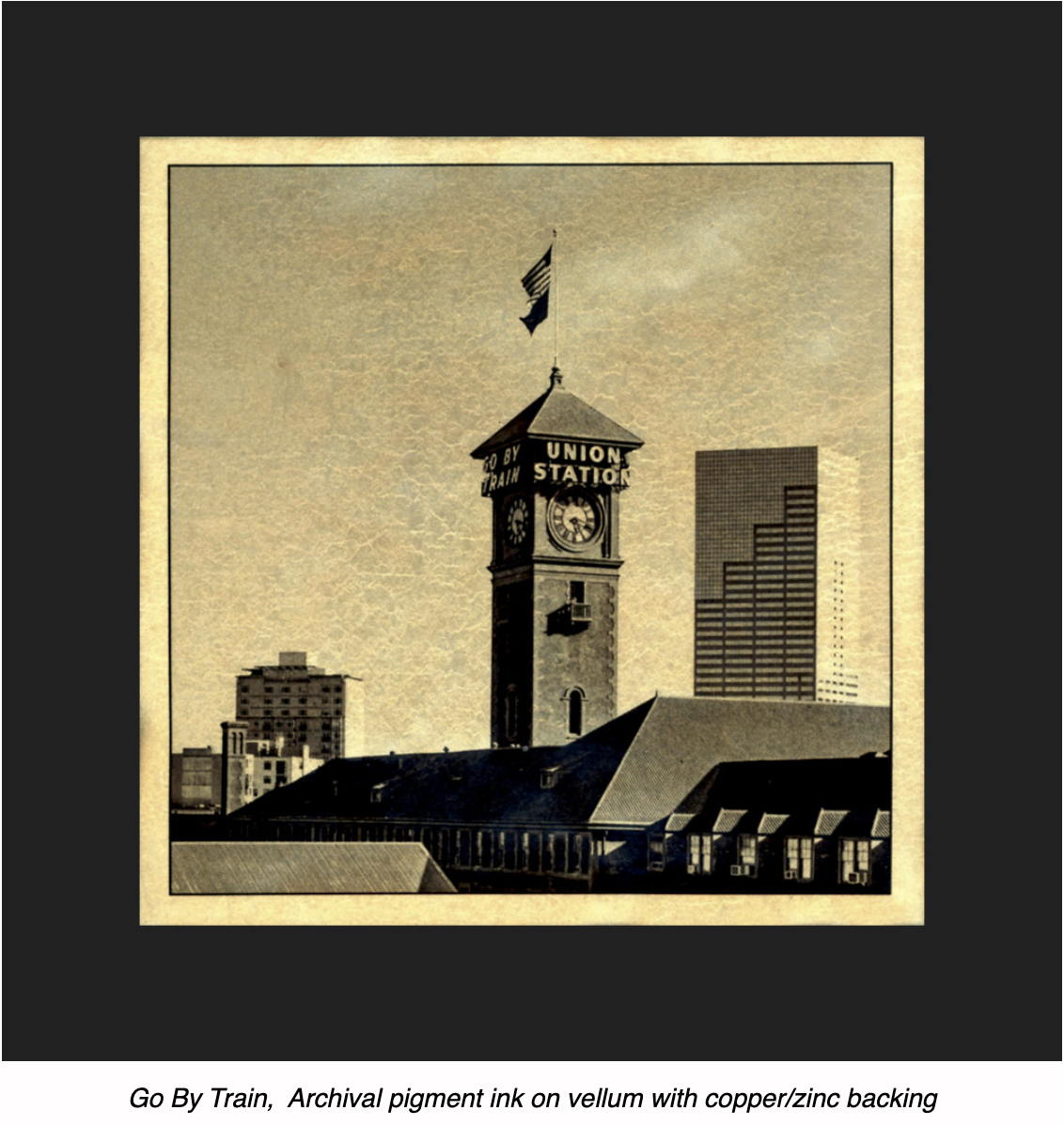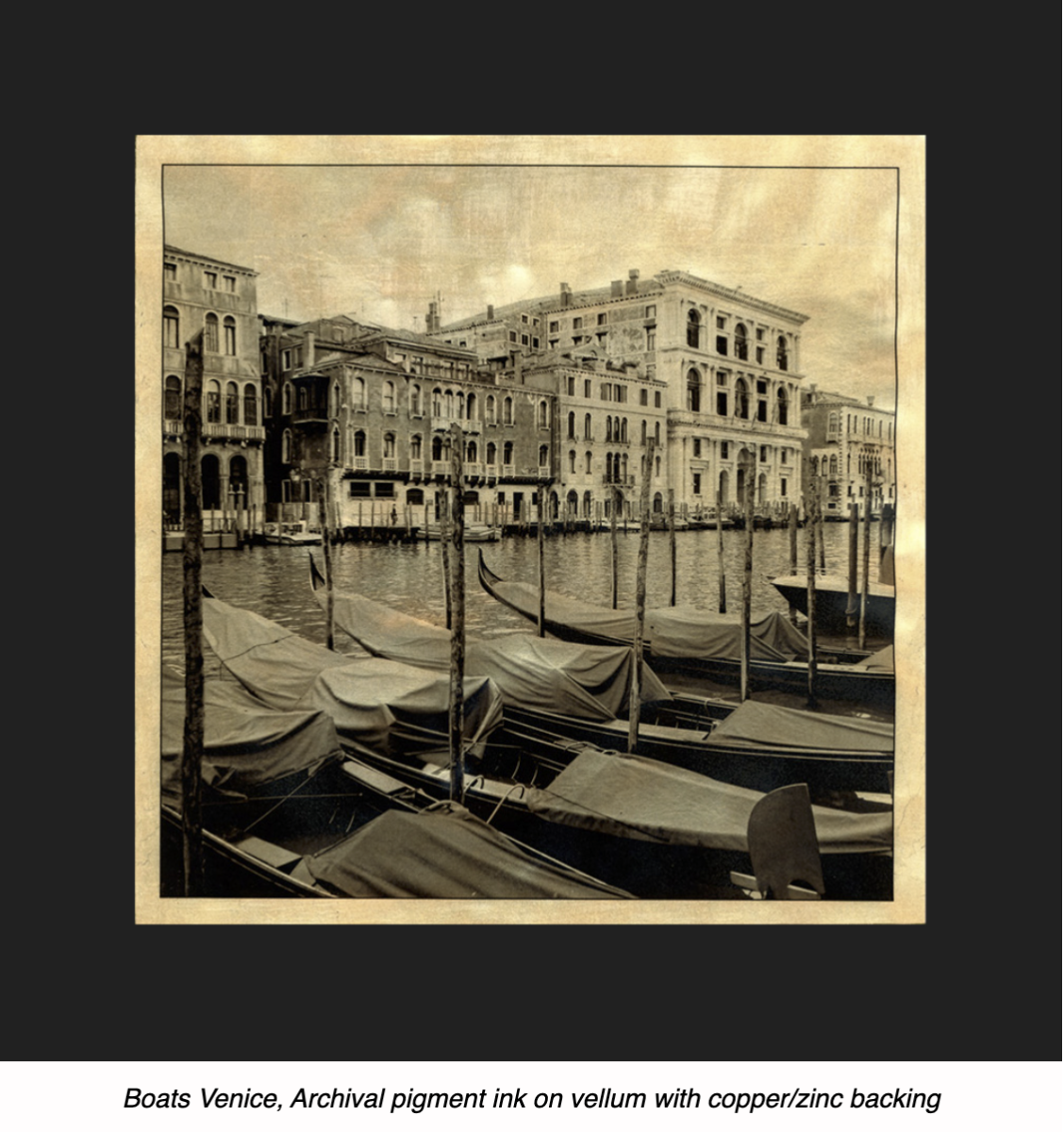 More about Pamela Chipman:
Chipman studied in the Fine Arts department at UCLA. She moved to Portland, Oregon and co-created the Blue Gallery an innovative exhibition and performance space. Throughout her career, Chipman's work has explored visual storytelling and gender roles through a variety of projects, utilizing photography and video, creating books, films, video loops, and public installations as well as prints. Chipman's work has been exhibited and screened in galleries, on television and in installation work. Her work is also held in public and private collections.