F.L. Carrera
Investigations: Chalkboard Series
September 1st – October 28th, 2023
Artist reception, September 1st, 2023 from 5:30pm-8pm

We are thrilled to welcome local artist F.L.Carrera to the gallery for September and October! Join us for an artist reception on September 1st from 5:30pm-8pm and also experience First Fridays in The Village, with many local shops open late!

"Inspired by the chalkboards that architect Louis Kahn designed and installed for the scientists at the Salk Institute, these paintings reference mathematical, religious, alchemical, Newtonian and scientific explorations. " -F.L. Carrera

With layered and luminous surface treatments, these works bring together scientific forms, organic sensibilities and hints of chaos, evoking the tension created by human's need to understand and control nature.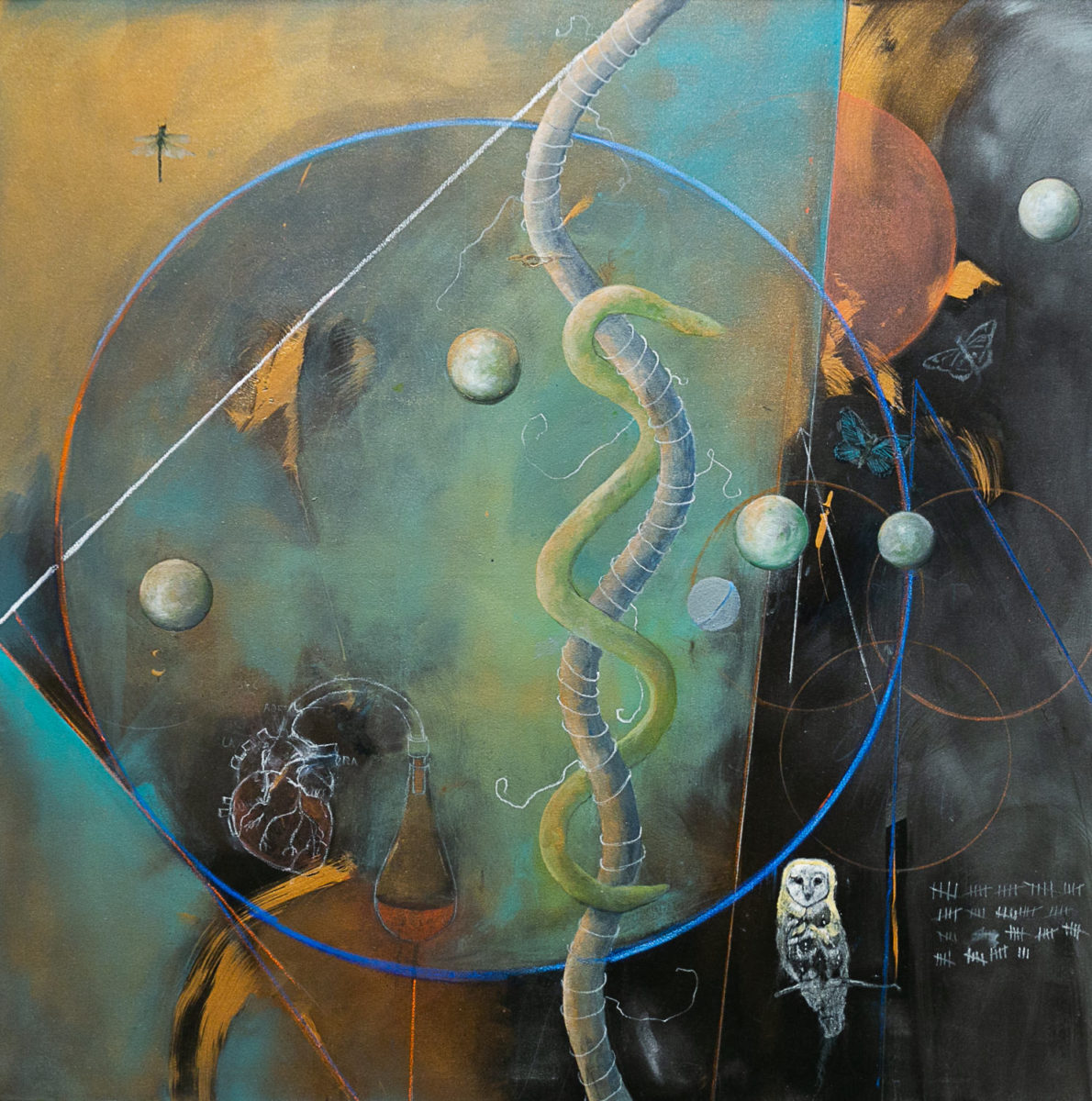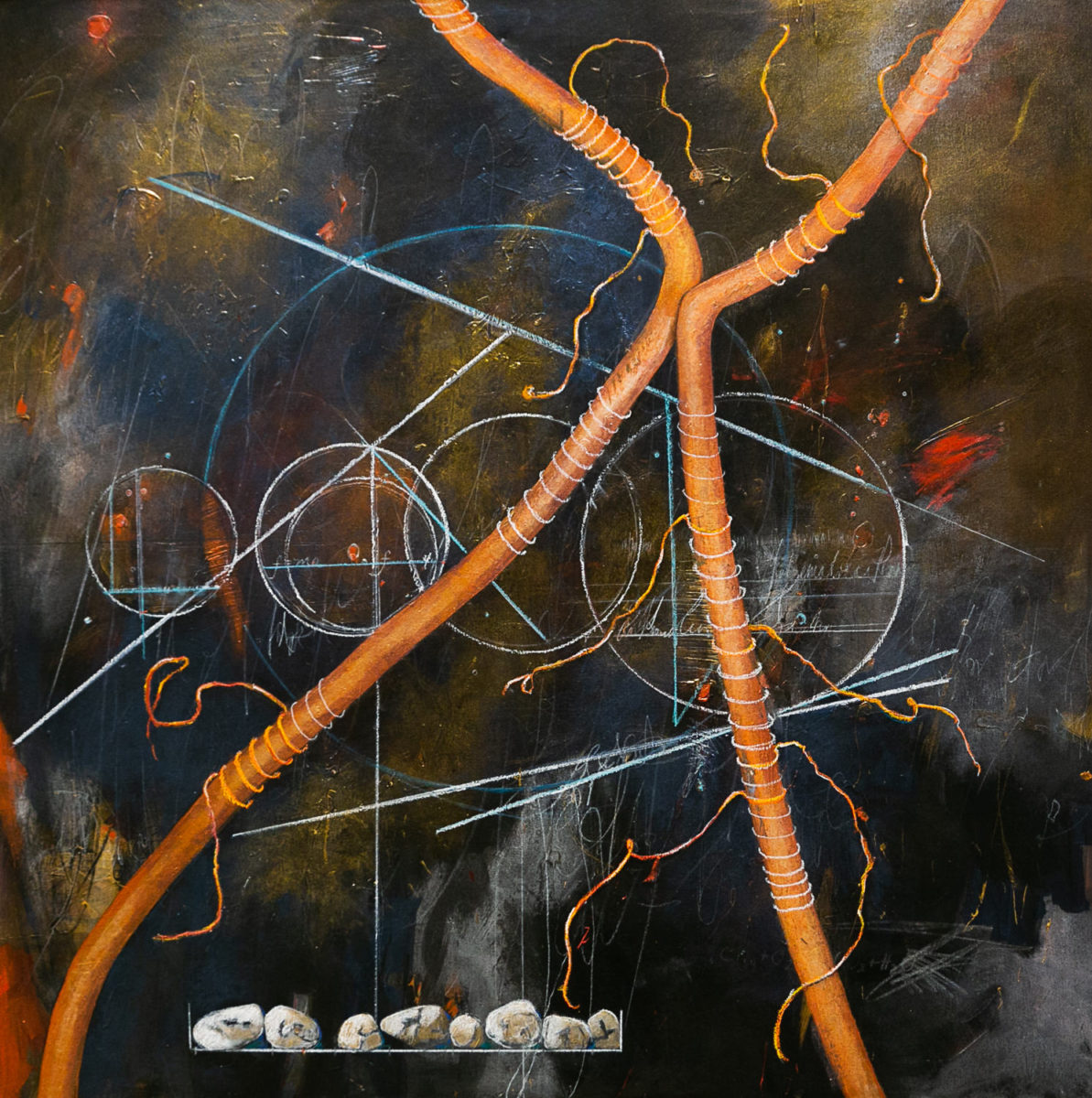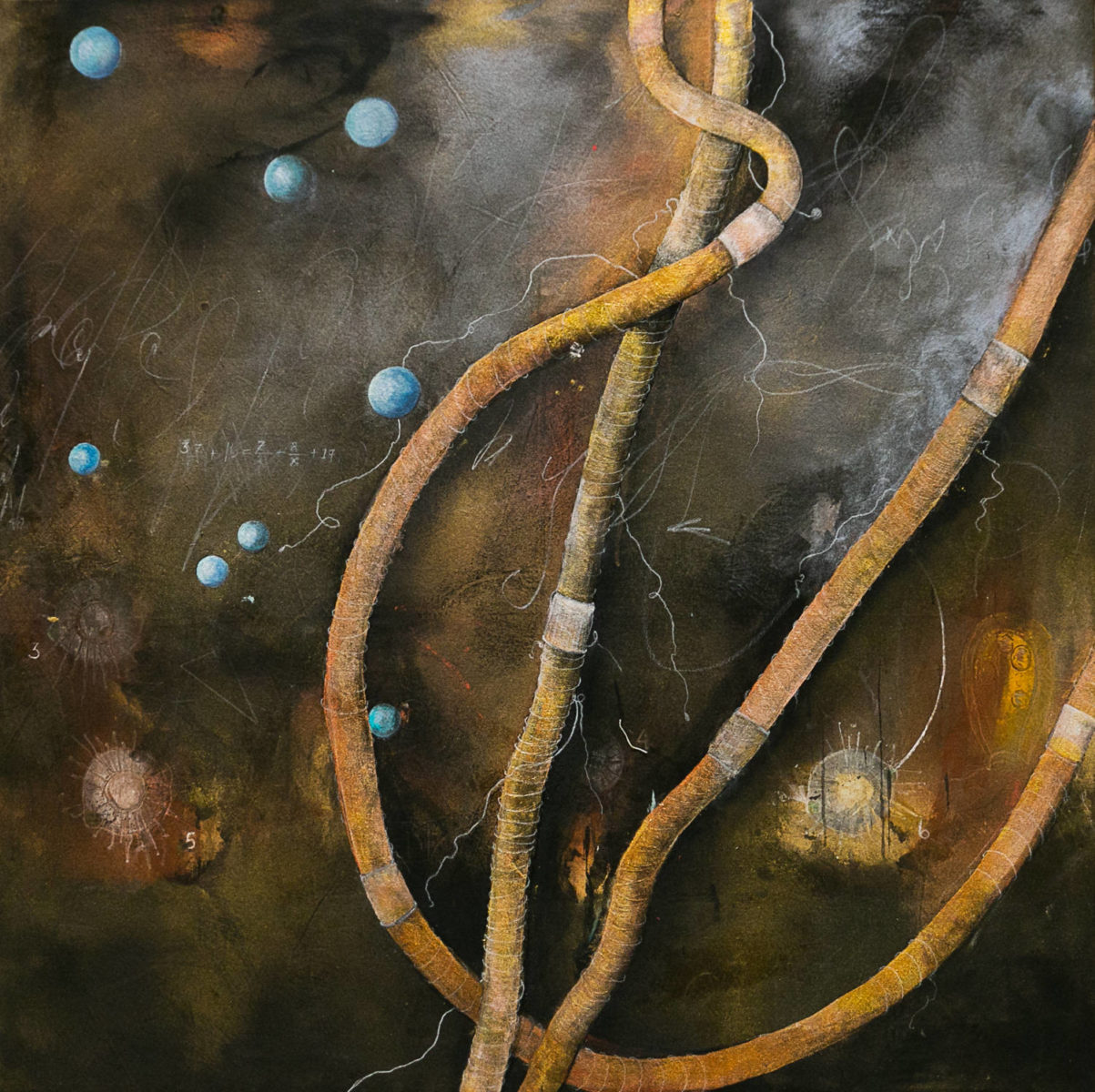 "While at work on this series, I found myself drawn to the works of
Archimedes, the philosopher Teilhard de Chardin, Carl Jung, and to the life and complex generativity of another complicated genius, the father of calculus, the author of the theory of universal gravitation, the first to understand the color spectrum…and some say the last great alchemist, Isaac Newton." – -F.L. Carrera
More about F.L. Carrera: Carrera is a west coast artist and independent curator working in installation, mixed-media and painting. Trained at Rutgers University, Carrera furthered her education at the Academy of Fine Arts in Philadelphia, the Atlin Centre for the Arts in British Columbia, and was mentored by famed Philadelphia artist Dan Wittels, himself a student of Grace Hartigan. Carrera went to San Diego to pursue a Ph.D. in behavioral medicine as a clinical psychologist. In 2002 Carrera changed careers to pursue visual art professionally. Carrera was the recipient of a fellowship at the Atlin Centre for the Arts in British Columbia and nominated for the San Diego Art Prize as one of the "New Contemporaries" in 2012. Carrera recently closed a 4,000 square foot art installation in San Diego called "Museo du Profundo Mundo: The Carrera Expediton," exploring the world of museum collections, cabinets of curiosity and the role of the scientist/artist. Recent installations include Oceanside Museum of Art, Mesa College, The San Diego Museum of Art, Grossmont College and The Monterey Museum.Carrera's installations and paintings often explore the nexus between science and art and man's complex interactions with the natural world. Carrera currently resides and has a studio in Portland, OR.