Don't miss this show! Village Frame and Gallery welcomes Dianne Jean Erickson and Chas Martin in the Gallery together for what is an energetic, bold and amazing show! Dianne's new series Object and Line is a perfect foil for Chas' bold and colorful sculpture.
Reception!
Join us on First Friday – Friday, May 5th at 5pm for the opening of Object, Line, Shadow, Sculpture and meet Dianne and Chas. The weather, while not warm and sunny is still perfect for a stroll in the Village. Stop in the shops, buy something nice for mom, enjoy the show and have some wine and nibbles with the artists at Village Frame and Gallery, and then grab dinner in the Village. What a perfect evening!
About Dianne Jean Erickson
Dianne Jean Erickson says it best about her paintings: "Each day working in my studio I start not knowing what image will emerge. I allow myself the freedom of indecisions, improvisations, and impulsiveness in my work, and that leads to exciting discoveries. Subjects of my paintings vary depending on ideas that arise. I use multiple mediums including, but not limited to encaustic, acrylic, oil and cold wax. I'm impatient by nature, my process is intuitive, I most enjoy the journey of creating, figuring out what works; what to keep, and what to abandon, until the piece works for me. I have no compulsion to save every work I do, and many become the layered history for a new piece. Creating art energizes me, it's a place where time is altered, where all my feelings and emotions appear at some time or another; pleased, tired, upbeat, excited, harried, surprised, and hopefully at some point, satisfied."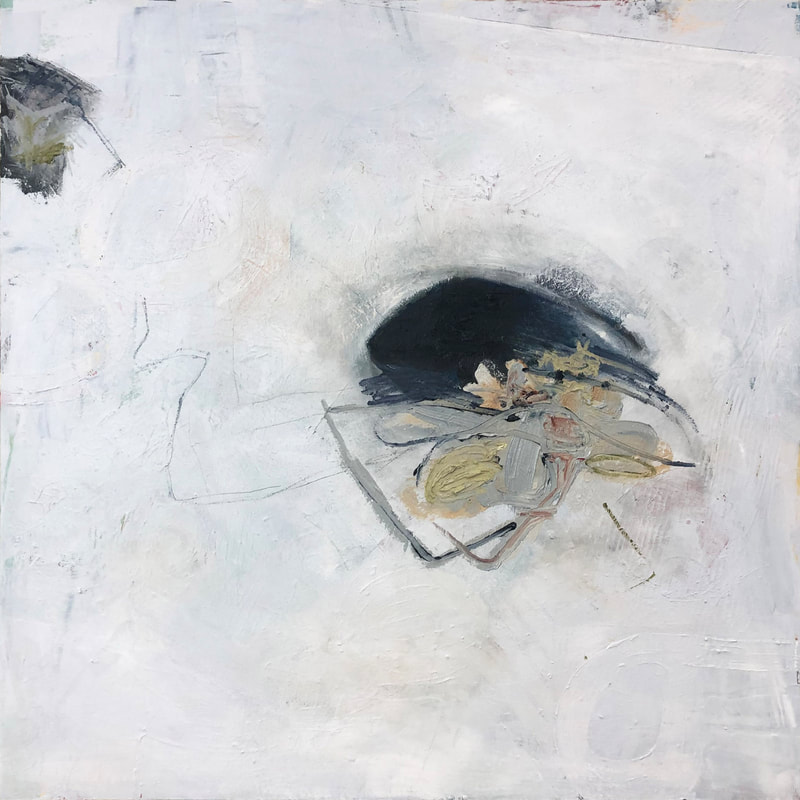 About Chas Martin
"My work comes from anthropology and energies of the natural world. My themes include relationships, situations and our role in the grand picture. On a primal level, we all share one community."
Martin's sculpture is directly influenced by his exploration of watercolor and acrylic painting. His Portland, Oregon studio is both a gallery and working studio – a collection of finished sculptures, paintings and sketches of works in progress. Martin offers classes, mentors individual artists and hosts meetings for groups like Pacific Northwest Sculptors. Wilderness is his inspiration – both physical and mental. His work combines natural beauty with concepts from physics, mystical influences and spirituality to create images that transcend time, gender, religion, race, politics and culture. Exploration of primal imagery opens doors to self reflection, conversation and growth.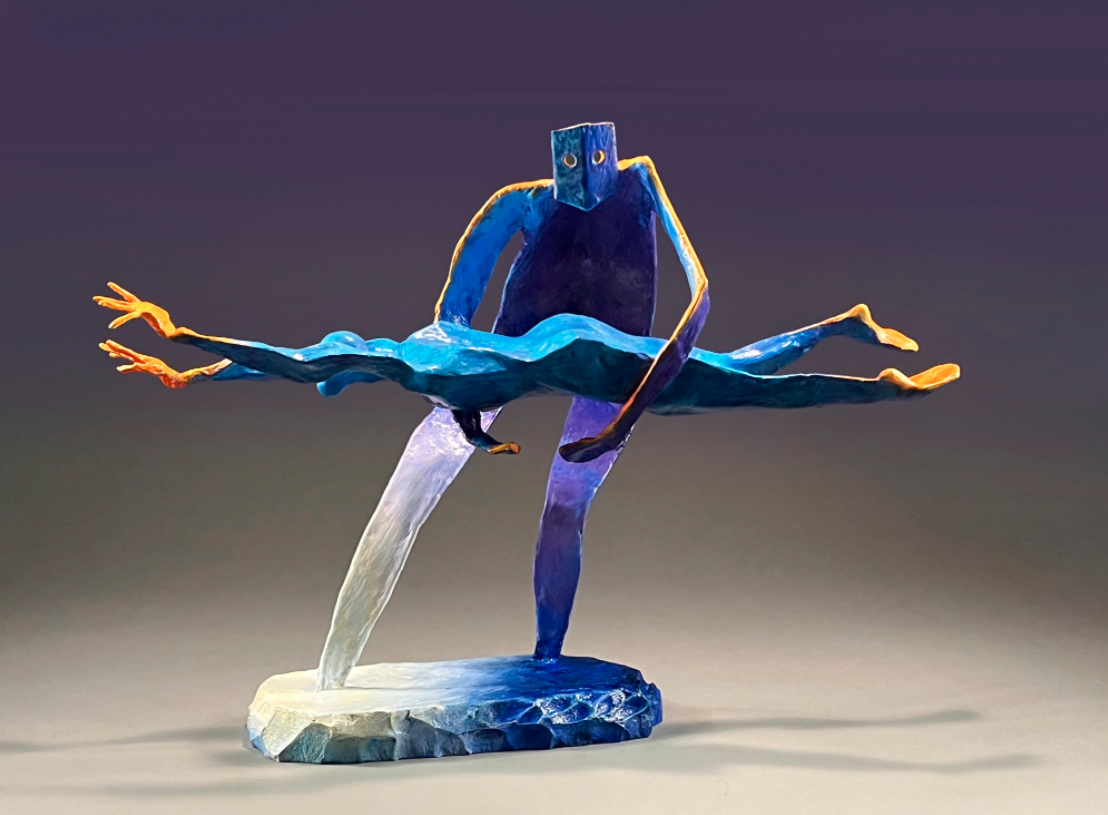 Village Frame and Gallery is located at 7808 SW Capitol Highway, Portland 97219 in the heart of Multnomah Village. Our regular hours are Tuesday through Friday, 10 am to 4 pm and Saturday 10 am to 2 pm.