Village Frame and Gallery is pleased to present the paintings of our friend, neighbor and local artist, George Woodcock. George was scheduled to show his work in the Gallery in August of 2016, but fate had other plans and we celebrated his life instead.
Long overdue, this month we have the honor of presenting George's oil paintings. George and his wife Marie were fixtures in Multnomah Village, their studios located just above Fat City Cafe. You can read more about George here.
Paintings by George Woodcock
Opening Reception
5:00 pm to 7:30 pm
Friday, December 2nd
Holiday Gala – Friday, December 2nd, 5 pm to 8 pm
Village businesses are going all out and the Holiday Gala is sure to be magical!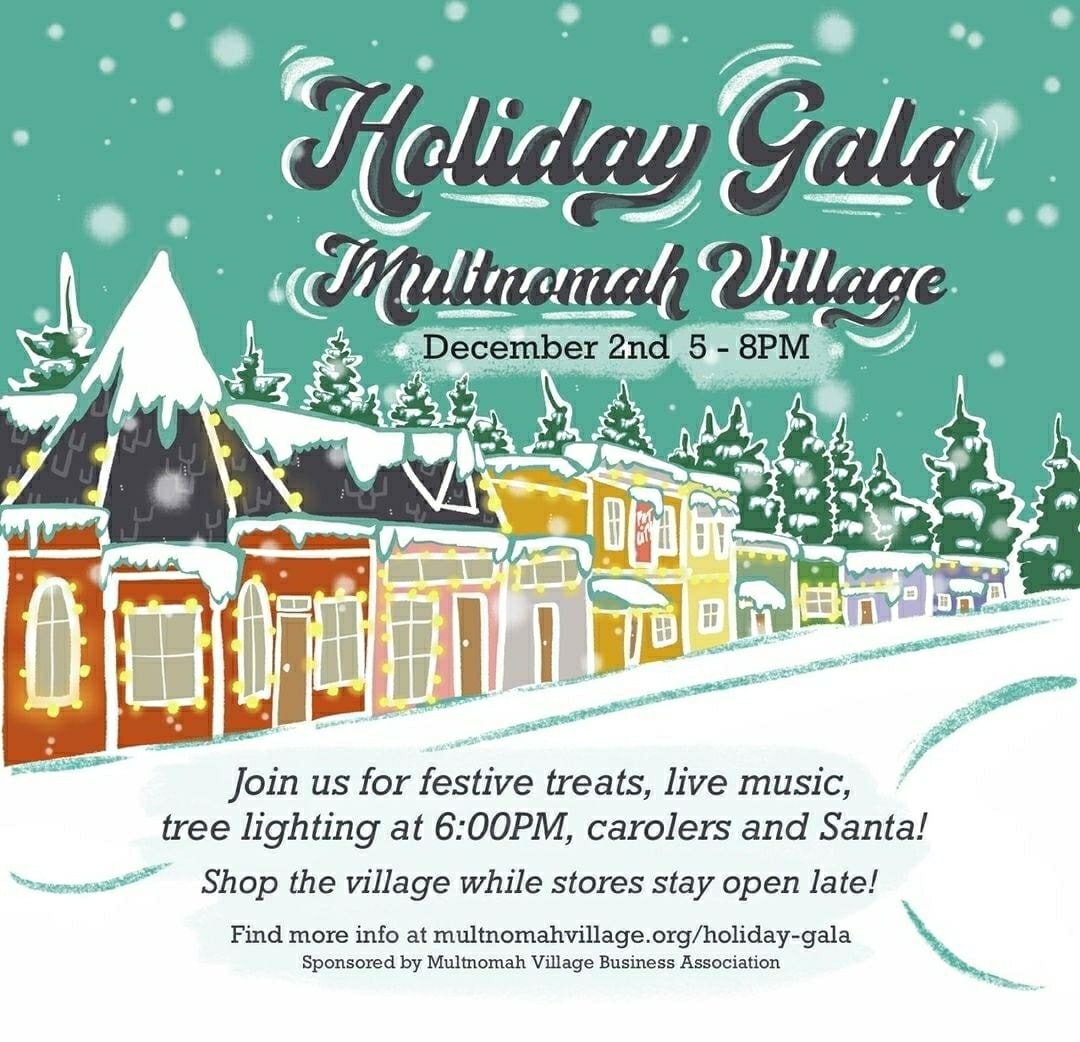 It's Golden Ticket Time!
Don't forget to shop the Village and bring your Golden Tickets! At Village Frame and Gallery you can save 10% off new custom framing orders with a Golden Ticket, just in time for the holidays! Speaking of which, we are still framing for the holidays, but bring your projects in soon!
Village Frame and Gallery is located at 7808 SW Capitol Highway, Portland 97219 in the heart of Multnomah Village. Our regular hours are Tuesday through Friday, 10 am to 4 pm and Saturday 10 am to 2 pm.
Who are we?
We are Beth, Lynne and Jeanette – a woman-owned custom framing shop and art gallery celebrating 23 years of custom framing in the Village. We love art in all it's forms and love being part of the fabric that is Multnomah Village.