If you've stopped by Village Frame and Gallery recently you've likely noticed some changes. In late June I sold the business to Adam Gerlach. I had a chance to work with Adam in the months before the business changed hands. He is an experienced framer with a good eye and focus on quality, and he has the energy of the young! I am so happy that a nice, super-qualified framer is carrying on the legacy of this 24 year old business.
Adam and his wife Vanessa are both artists at heart and in practice. While Adam works with clients and does the framing Vanessa will be "wrangling the art," meaning gallery shows will continue with opening events continuing on First Fridays. I encourage you to stop in the shop to meet Adam and bring your art finds in with confidence – You're in good hands!
Nine years ago I purchased my favorite shop in Multnomah Village, Village Frame and Gallery. I met and worked with incredible clients and artists. I hired Lynne to help at the shop and found a friend. I have loved being a part of the fabric of the Village and the Village paid me back in ways I'll never forget!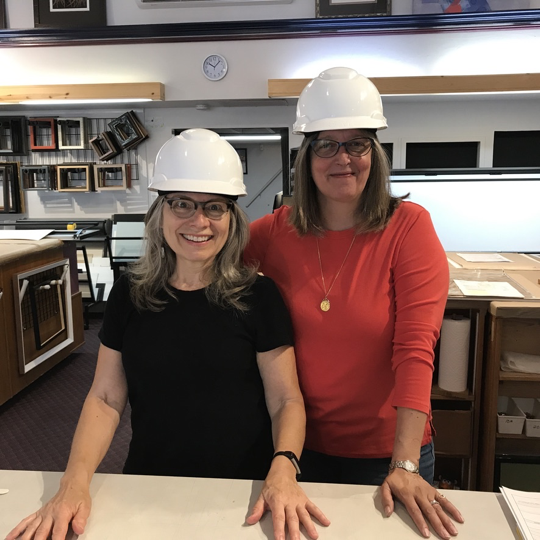 Meanwhile, Scott and I are building our "forever home" in Astoria. Getting to know our new city and the Pacific Northwest, taking time to really explore. Oh, I got a new haircut, too! Just in case you see me roaming around Multnomah Village on our monthly excursions back to the city. Please say "Hi!"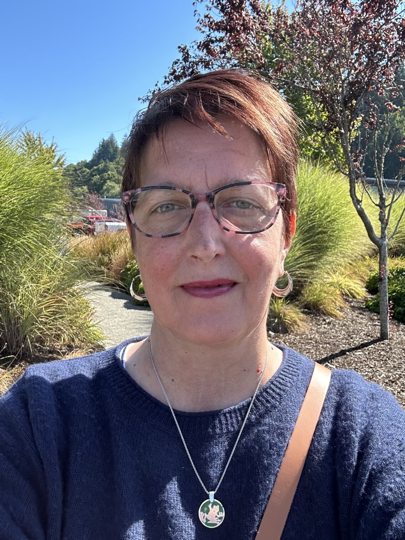 Thank you to our clients, artists and fellow business owners for the last nine years. I wouldn't trade it for anything!
– – Beth Nichols