Constant dripping outside starting to get you down? It's time for a pick-me-up. Fortunately, we live in a creative corner of the world and this month the Gallery is featuring four Pacific Northwest artists who are all about that color. Stop by and refresh your eyes with the works of:
Doug Hunt
Artist's Statement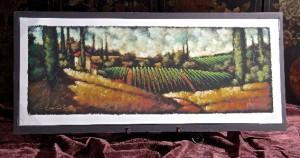 As far back as I can remember (and that's back further than I can remember now) I've always wanted to be an artist. I wanted to be a fine artist even before I knew what fine art was. As a young boy I was inspired by the great masters. Who you wonder? Da Vinci? Rembrandt? Well no, actually it was Walt Disney and "Big Daddy" Ed Roth. I cut my teeth on cartoon characters, hot rod art and psychedelic posters. Even in the military, I took advantage of every artistic opportunity and for a year and a half landed a job where my duties included photography and graphic arts. The other two and a half years wasn't nearly as fun.  … [More]
Beki Killorin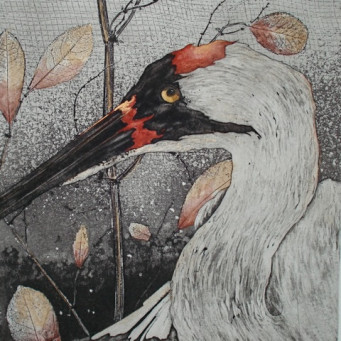 "In the creative process, I try to not let the subject matter carry the painting but allow my own self-expression to create the artistic emotion and essence of the subject so that you, the viewer, can complete the story."
About the Artist
Beki Killorin, received most of her training in art in her home state of Oklahoma. Twenty-five years of artistic growth through the mediums of oil, ink, acrylics, collage and watercolor led her to take a major step into printmaking in 1983. The technical challenge of this medium, combined with her already well-defined skill as a professional artist, provided a positive avenue for printmaking as a full time career.
In 1987 Beki and her husband relocated to the Pacific Northwest and from her studio in Washington's Northern Puget Sound … [more]
Jennifer Bowman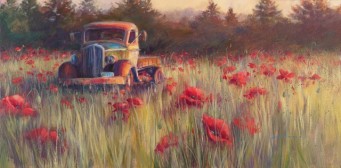 "I believe everyone is an artist in some way, whether it is the presentation of a fine meal or the construction of a beautiful home, the wording of a contract or the way a mother raises a child. Each of us has the ability to make art. Mine just happens to be in paint."
About the Artist
Jennifer Bowman is an award winning northwest artist who has been exhibiting and competing professionally for the past 16 years. She has shown throughout the Puget Sound region, Arizona, California, and Mexico. Her work can be found in both private and corporate collections locally to international collections including France and the Netherlands. [more]
Jerry Hammel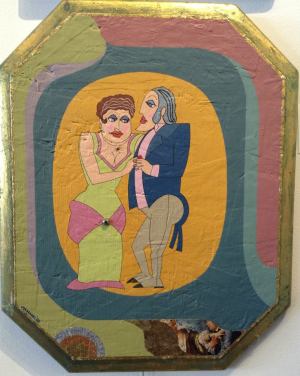 The Man Behind the Brush
by Susie Hammel
Jerry Hammel was a very quiet, sensitive and unique man who had style, panache, talent and humor. And through his paintings he spoke. Being an artist was one of the things that gave him happiness and allowed him the freedom to do as he enjoyed.
He started his career as a graphic designer and a commercial artist, but his real loves were his paintings and sketches. Oh, how he enjoyed drawing curvaceous bodies, doing the makeup, clothes and all the details that made "his ladies" original and beautiful. There were some full of humor, some caricatures, some serious and some whimsical. He was able to blend his rich talent between Art Deco and Victorian.
The vibrant colors and the graphic designs of the people he illustrated speak to … [more]