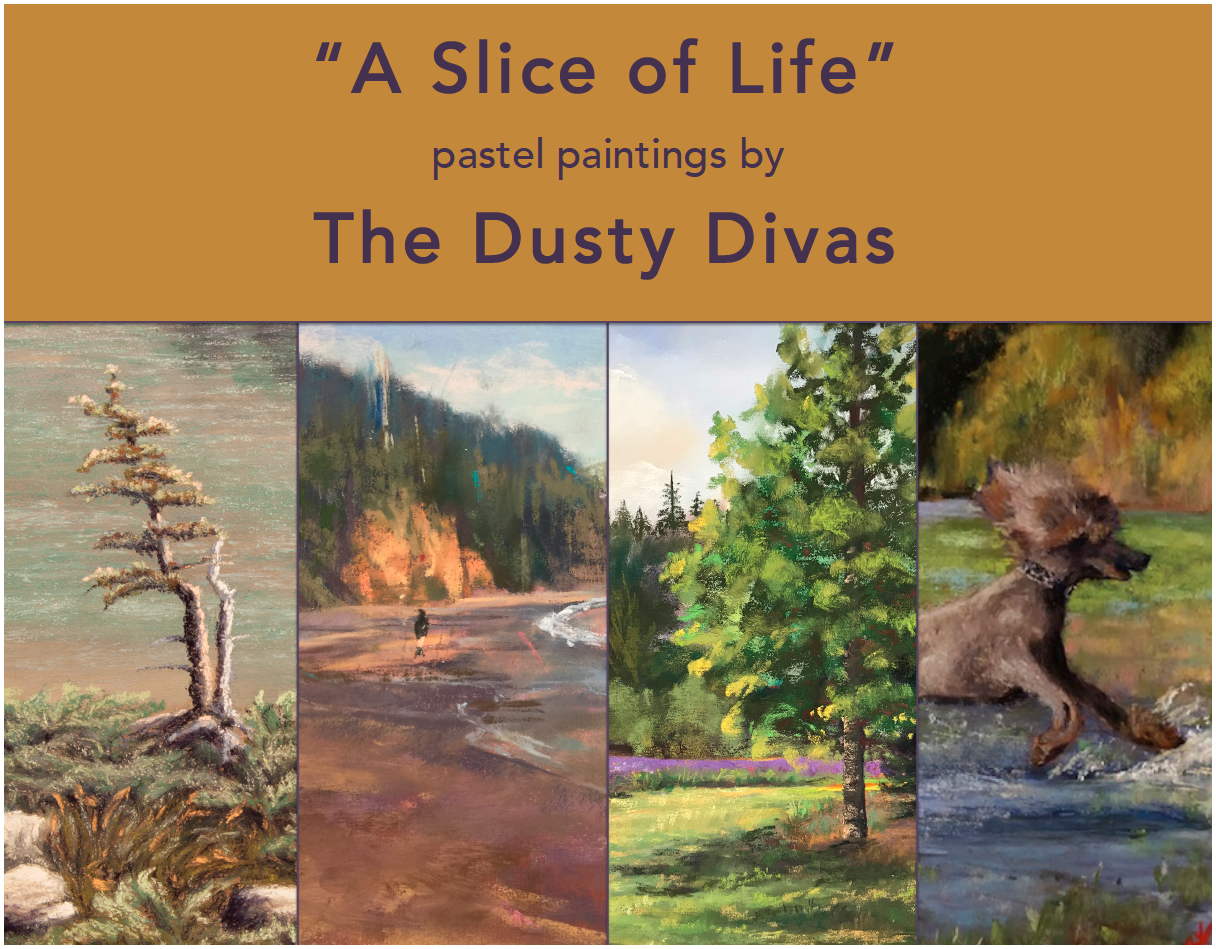 When the gallery is closed at least through April (you all know why), what do you do for your artists? Those artists that lovingly put together our show for March, The Dusty Divas, and what about our April featured artist? The thought of blank walls in the gallery was just too much to contemplate. So, we put on our big-girl knickers and made some decisions.
We have offered our April artist a featured show in September which she quickly and enthusiastically accepted.
The Dusty Divas show will continue through the end of April!
I can hear you scratching your head right now…How will anyone see the Dusty Diva show if the gallery is closed. Well, I thought of that. In addition to daily feature paintings by the Dusty Divas on our Instagram and FaceBook accounts, I will be sharing one interview a week with a Dusty Diva (there are four) along with some of that Diva's paintings. And if there is a painting you are interested in viewing and/or purchasing, we offer no-contact appointments. Art finds a way!
Art finds a way!
Dusty Diva Donna Stephens shares her thoughts as we wend our way through unfamiliar waters:
"We are living in interesting times. With the statewide Stay At Home order issued 23 Mar 2020, due to Covid-19, and Multnomah Village retail shops voluntarily changing to appointment-only during the week before the order, Village Frame and Gallery had been effectively closed for half of March.
"Art galleries and art shows are responding to these restrictions in a variety of ways. One way is to extend the dates of a current show. Beth very graciously offered to extend the Dusty Divas show past the original March 28th end date through April and feature our paintings in her April newsletters. The Dusty Divas are very thankful for this and for the opportunities that Beth provides for local artists, whether "emerging" or well-established.
"Another way is to move from a gallery to an online show. The Oregon Society of Artists has changed their April showing of works by the Docents at Portland Art Museum from a gallery show to an online show. In so doing, they had "room" for more paintings and asked the Docents to invite a friend. One of my friends is a Docent and forwarded the invitation to me, creating an opportunity that I would not have had in "normal" times.
"What to show? I had from Saturday to Monday to decide. Could I show four related pieces, recently painted, that are already framed and can be offered for sale?
"One never knows the answer to a question until it is asked. I thought about some viable options for discussion, then I (awkwardly) asked Beth her thoughts on this unique opportunity regarding the four framed paintings that are in the Dusty Divas show… on her wall in her gallery… and in light of her offer to extend and to continue promoting our show…
"For those of you who know Beth and read her newsletters, you know that she is a good neighbor among the Multnomah Village businesses. She lets us know when a new business occupies an available space or when Renner's re-opened. She has been making frames for me for 5 years, so I suspected that we would be able to negotiate something as a win-win. Not only did Beth whole-heartedly encouraged me to act on this opportunity, she also offered to share a link to the OSA online Docents' show in her April feature of Dusty Divas works. My paintings are in the Landscape section!
"Best wishes, Donna Stevens"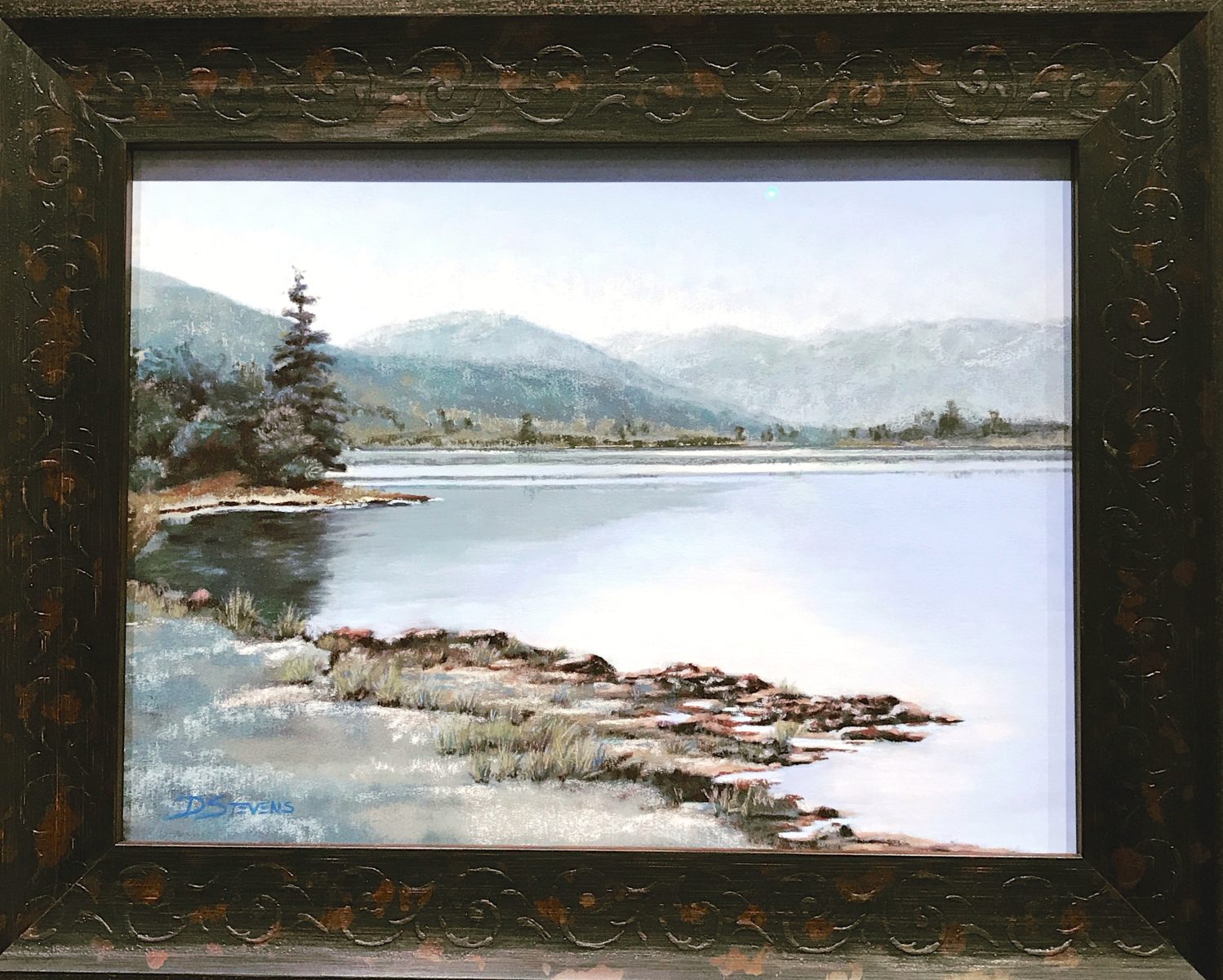 OSA Gallery Docent Show and more are going on line!
Thank you, Donna, for your kind words and for information about the Oregon Society of Artists Online Gallery Docent show! You can view the online show here.
There are other online resources to view art, even the great masters! PBS.org has a great article that lists 19 museum exhibits you can view online. These include the Smithsonian Galleries, the Whitney Museum in New York, the San Francisco Museum of Modern Art and more! Check it out here.
And just now, for the first time, I checked out Google Collections. Google has partnered with some incredible museums to make great works available online. You can search by museum name, location or alphabetically. I'll be spending a lot of time on this site.
During these challenging times we appreciate your dedication to local businesses now more than ever. Stay healthy, wash your hands and thank you for your continued support!
Village Frame and Gallery is located at 7808 SW Capitol Highway, Portland 97219 in the heart of Multnomah Village. While our showroom is currently closed, we are available by appointment Tuesday through Saturday, 10 am to 6 pm.
Who are we?
We are Beth, Lynne and Jeanette – a woman-owned custom framing shop and fine art gallery celebrating 20 years of high quality custom framing in the Village. We love art in all it's forms and love being part of the fabric that is Multnomah Village.