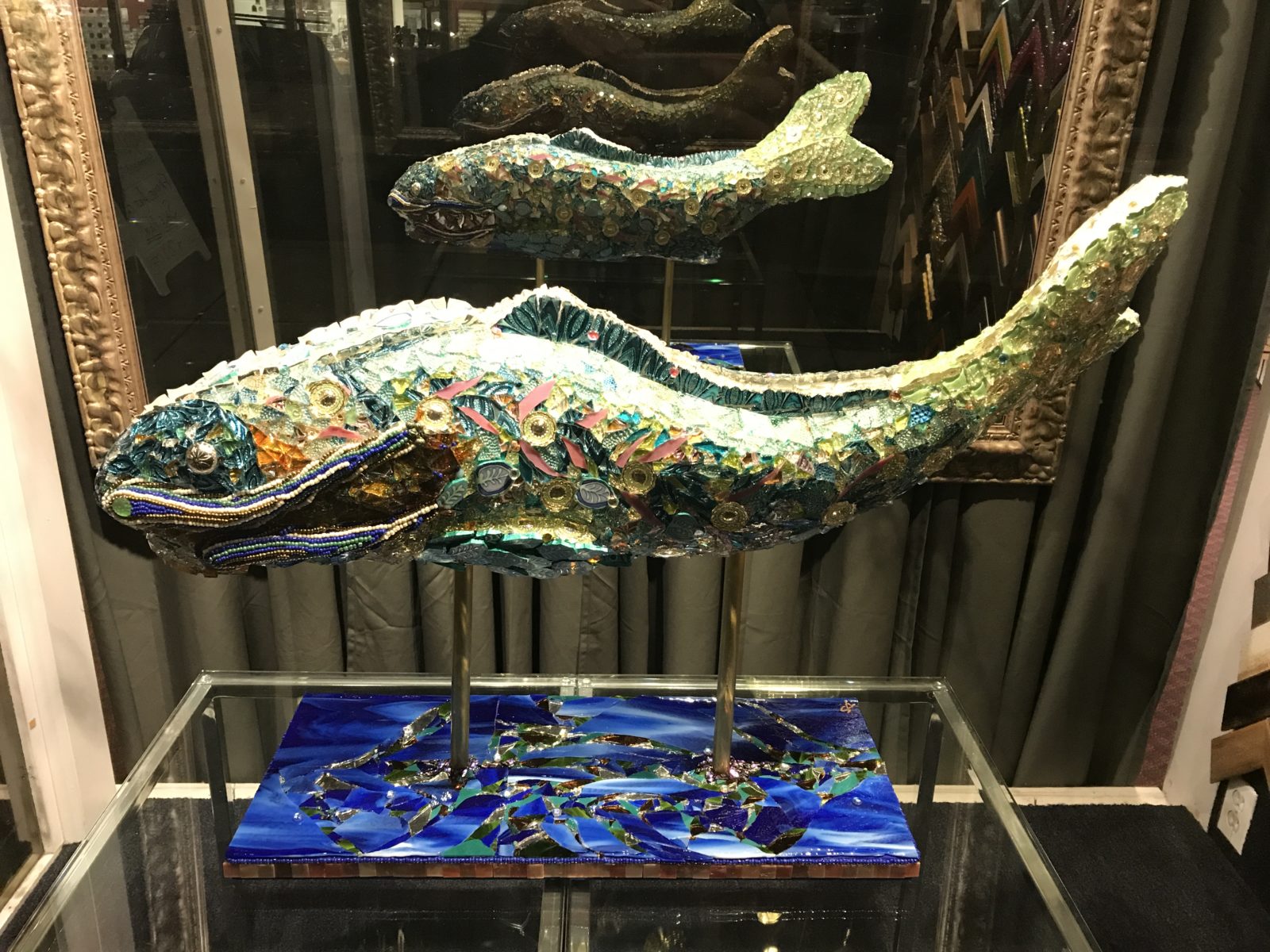 "BIG FISH!!" I was standing outside the gallery on Wednesday admiring (she says with a bit of sarcasm) all the available parking in the Village – seriously, Tuesday and Wednesday after the lunch rush there are almost a dozen parking spaces available. "BIG FISH!!" A boy of three-ish years shouted to his mom as they passed, he was jumping and pointing to the mosaic fish in our small display window.
Big fish, indeed. I thought about the movie Big Fish, on my mind because Albert Finney recently passed away. It's a movie full of love, about a man with big stories and a bigger life. A big fish in a small pond. Kind of like our big fish, Blue Bijou by Denise Sirchie. Blue Bijou measures almost 40 inches across from whisker to tail, painstakingly pieced together from broken china and glass, metal buttons and glass beads. Much too big for our little "aquarium" out front!
You may remember some of Denise Sirchies other work in our gallery. Recently Scarlett graced our holiday window display posing as the Ice Queen in our Winter Wonderland.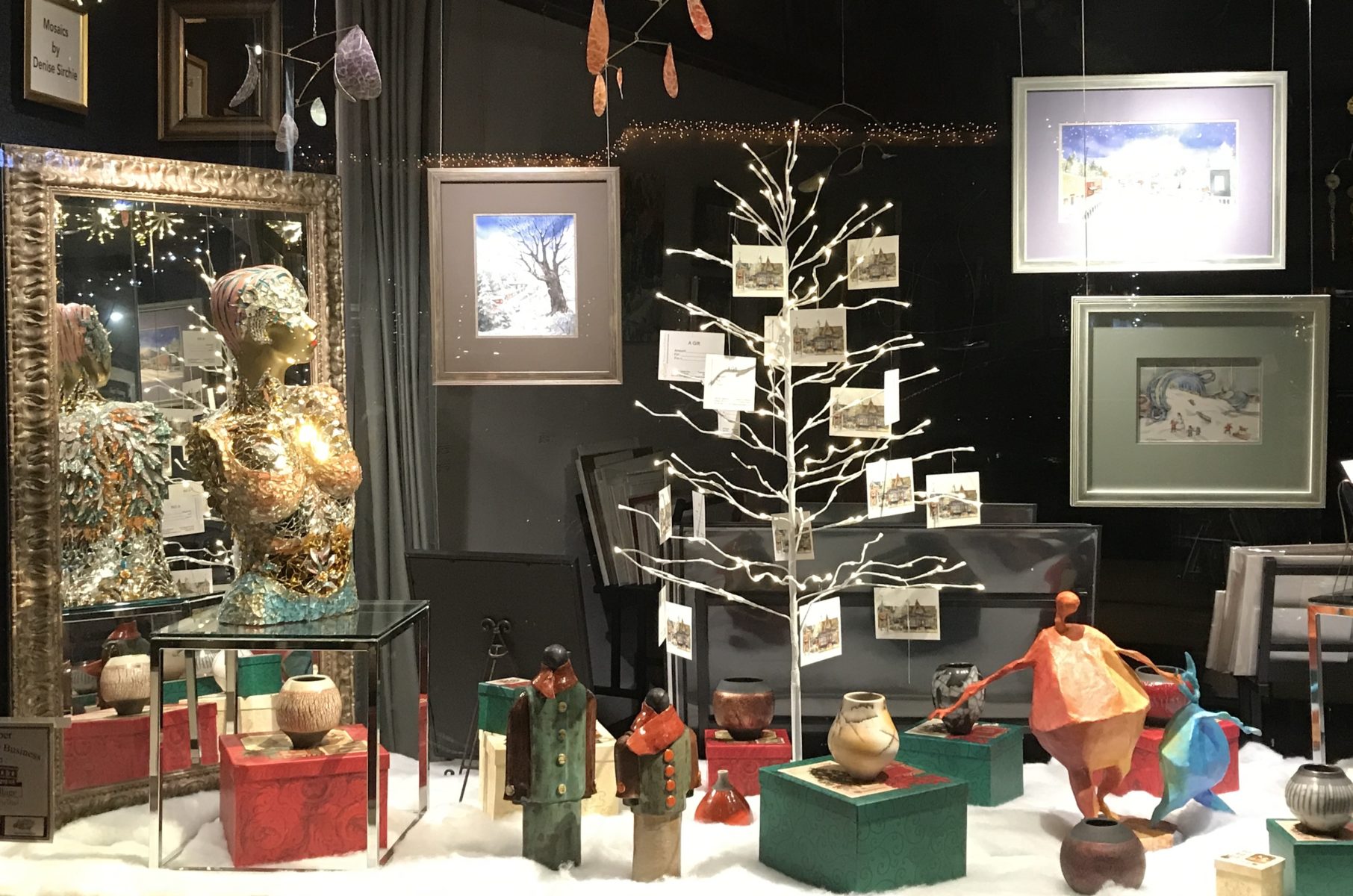 Denise is busy now creating mosaic flower pots, just in time for spring. We look forward to celebrating spring with her new work. Watch our windows in April and May!
Empty Parking = Empty Businesses
I'm not kidding when I say I've seen a dozen parking spaces available on recent weekdays. Parking can be more than a challenge in the Village, but empty parking spaces are an even bigger problem. Empty parking spaces mean your local businesses could be suffering. We all want to stay indoors during cold and rainy weather, but we also want our local businesses to be here when the temperate weather returns. So I challenge you, don't put off your errands in the Village – visit the new cleaners, try the new restaurants and bakery, stop in at your favorite older businesses and check out the French Quarter. And don't forget First Friday! Your local businesses work hard and stay open late to provide interesting art, entertainment and experiences. Whatever you do, think Local first. Don't default to the internet for gifts and services you can get right here in your Village!
Big Fish Deals on Now!
To entice you to bring in those framing projects, Village Frame and Gallery is offering Big Fish deals right now. Bring in that older piece you've been meaning to reframe or that memory from a recent vacation. Mention BIG FISH for ten percent off custom framing! With framing solutions for almost every budget, our experienced designers can bring your vision to life!
Providing fine art and custom framing in Multnomah Village for almost 20 years, Village Frame and Gallery is open Tuesday through Saturday, 10 am to 6 pm at 7808 SW Capitol Hwy, Portland, OR 97219.