Join us for an artist reception Friday, February 2nd, starting at 6 pm, to meet Noriko Hirayama and see her Northwest-inspired landscapes for yourself.
Artist's Statement: Noriko Hirayama
My history with art started with Japanese calligraphy when I was twelve years old. Japanese children in my generation commonly saw a private calligraphy teacher once a week. It was thrilling to concentrate my mind to create kanji with black ink on the white paper, sometimes very strong and sometimes gentle lines with curves, or straight horizontal and vertical lines. The experience was an integrated movement of mind and body to create beautifully balanced letters, an exact moment of meditation.
I experienced the same stillness of mind with my training for Japanese tea ceremony rituals and Japanese flower arrangement classes. I began to learn that I could achieve an inner peace and calm through my simple responses to the simplicity of the natural world.
After my university studies I turned to using the other elements of nature as a basis for creative expression. Preserved tree leaves became the medium for sculpture making. Along with raising my daughter as a single mom and teaching color design theory at an interior design school, I showed my life sculptures from time to time in Kobe and Osaka galleries and cafes.
As my daughter grew up and I gained more free time, my interests and curiosity broadened. I traveled extensively seeking new experiences in the food, dress, dance, and craft of colorful ethnic culture and natural scenery. Upon my first visit to the Pacific Northwest, I was so affected with its unique combination of scale and beauty that I immediately decided to live in Portland.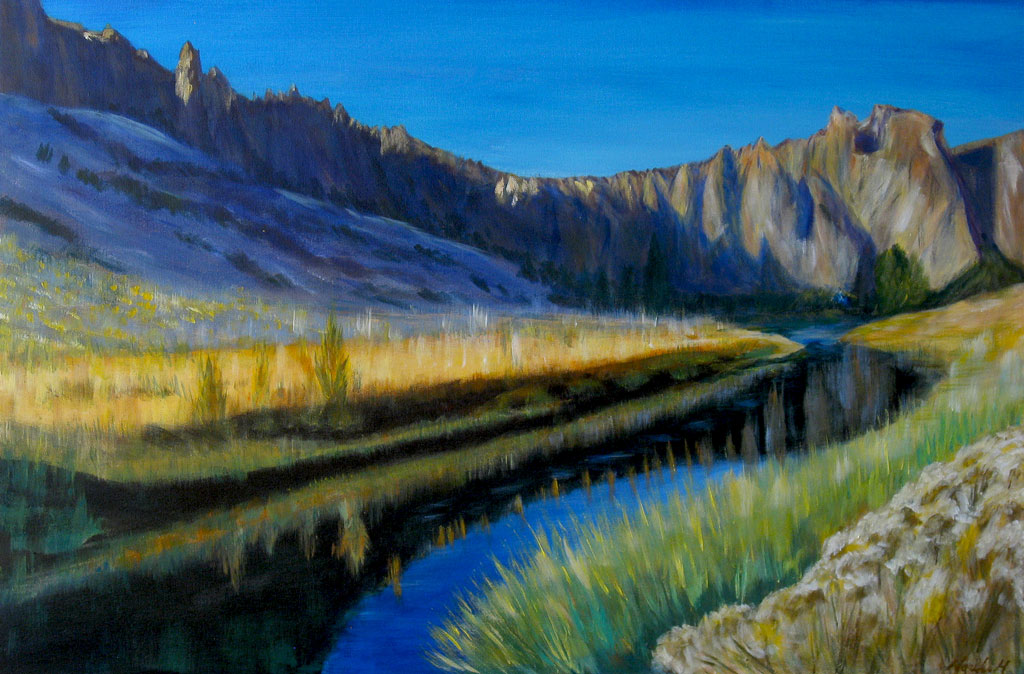 After my move to Portland, I was surprised to learn that leaf sculpture in the United States is only treated as a craft rather than an expressive art form. In response, I turned my energy away from leaf sculpture and toward exploring my interests in the culinary arts with an emphasis on coordinating color for meal presentation. My journey included several trips to Thailand for master cooking classes and establishing a Japanese and Thai cooking school, Miso Magic, in 2004.
While taking a break from teaching cooking school, and attending an introductory painting class at Portland Community College, I had an epiphany that landscape painting could be a medium where I could reconnect with my youthful experiences of a meditative state while engaged in the simplicity of the earth's natural elements. Now painting on a regular basis, it brings me great joy to be able to share my inner momentary states while camping, hiking, or trail running in the western United States.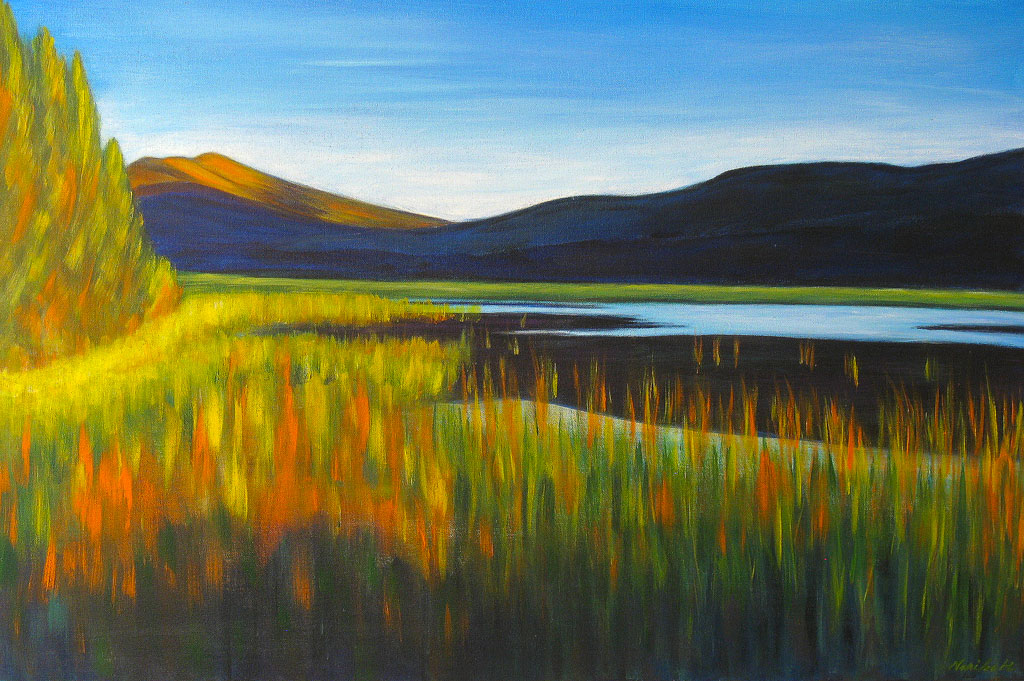 See Hirayama's Work in February at Village Frame & Gallery
This exhibit is open to the public, free, during regular business hours: Tuesday – Saturday, 10 am – 6 pm, at 7808 SW Capitol Hwy, Portland, OR 97219.
There will be an artist's reception on First Friday, 6 pm – 9 pm, at the Gallery and more good stuff around the Village.
And We Have Unique Valentine's Day Gifts!
Come browse for something special, like …
New jewelry designs by Portland artist Susan Koch

Raku ceramics by John Berland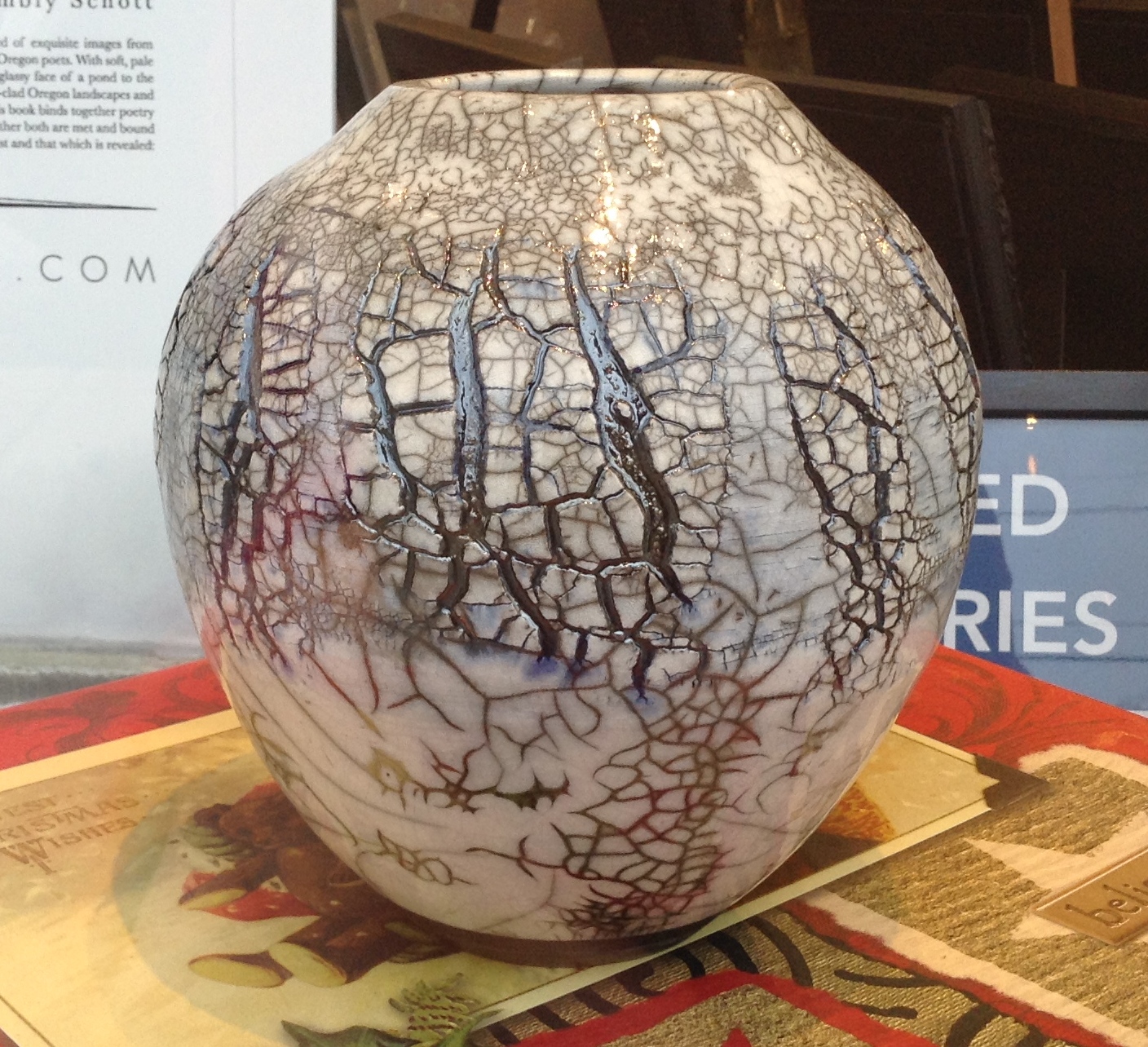 Or, something more literary …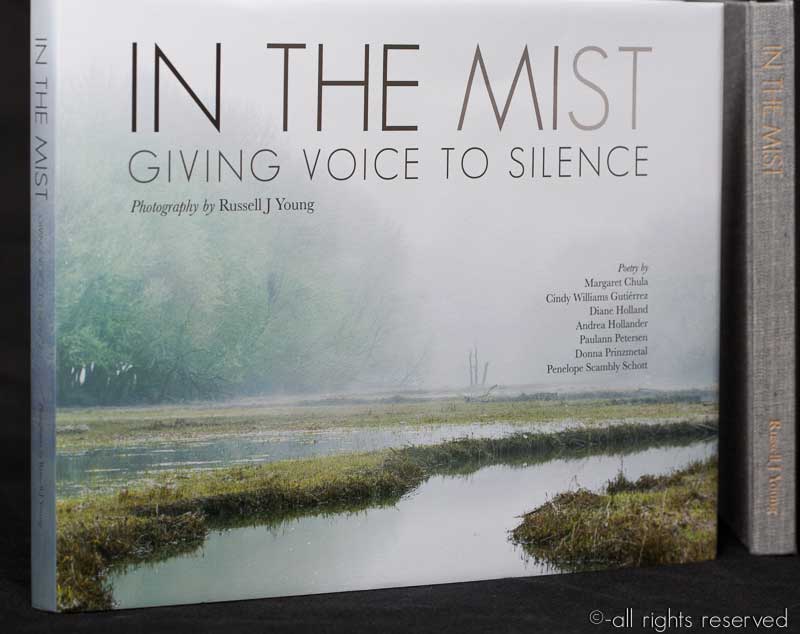 Can't wait to see you on First Friday in Multnomah Village!