Reframing is often wise, both for gaining new perspective on life issues, and for artwork that could use a pick-me-up.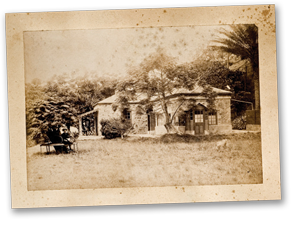 If you have frames that are looking tatty or you no longer enjoy the overall look of a piece of artwork, don't dump it, reframe it. An updated frame will revive your art and make it feel new again. Most importantly, you can upgrade framing materials to protect your art better.
Reframe pictures when:
Corners are pulling apart. You can only tap in those loose nails so many times. If your frame has started falling apart, replace it.
The finish is worn. When wood is crazed, warped, or scratched, or if the finish has become dull or faded, it's better to start fresh. It's difficult to keep touching up blemishes and scratches on wood. Over time the finish becomes mottled, with shiny or dull spots.
You have a piece that was poorly framed. Maybe you purchased original artwork in a cheap exhibition frame or inherited a piece that was framed by an amateur. Replacing substandard framing with conservation materials is critical to the longevity of the art.
New environment. If you are moving your museum quality print from a dry, sunny living room and putting it in or near a bathroom, for example, consider replacing the glass or matboard to assure better protection from moisture and air.
Your tastes have changed. If you are redecorating, old frames may not fit your new look. Maybe you'd like to go shabby chic, with the look of old window frames around your art, or exchange simple acrylic frames for a more elegant oak fleur-de-lys.
If You're Ready for a New Perspective on Your Artwork, Come See Us
Village Frame & Gallery has the expertise to assess whether your frame can be skillfully repaired or if it's time for a replacement. Bring your artwork to the Gallery for a free consultation during regular business hours or call to schedule a consultation at your site. Whether you want a new color, different textured matboard, heavier picture wire, or even a different sized frame, we can advise you every step of the way on your reframing project.