Need something framed in time for Christmas? Bring it in by December 12th.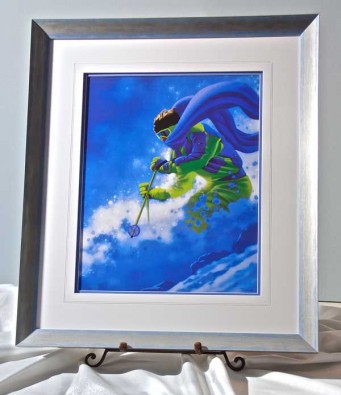 Great framing takes time, so bring your gifts of art and seasonal decor to Village Frame & Gallery this week to make sure they will beat Santa to your door.
Despite the business of the season, we will make sure your project receives the care an attention we have built our reputation on since 1999.
Shop hours are Tuesday – Saturday, 10 am – 6 pm. at 7808 SW Capitol Hwy, Portland, OR 97219.
Have questions about whether or not we can frame something? Call us at 503-245-8001.
Holiday Hours at Village Frame & Gallery
In order to spend time with our families and friends, Village Frame & Gallery will observe the following special holiday schedule. We hope you are also able to spend time this season in the company of those you love best.
Thursday, December 24th: Closing at 4 pm
Friday, December 25th: Closed
Saturday, December 26th: Closed
Thursday, December 31st: Closing at 4 pm
Friday, January 1st: Closed