Gene Flores fans, plan to join us Friday night to see his new show.  Plus, we have a pop-up jewelry show with Amerinda Alpern featuring new designs and metals – so cool and ready for fall!
About Printmaker Gene Flores
Gene Flores was born and raised in El Paso, Texas, and earned a BFA from the University of Texas El Paso (UTEP). He also taught basic drawing courses at UTEP and served as the Art Gallery Director. He went on to earn a MA and MFA in Printmaking, with Honors, from the University of Iowa in Iowa City and worked at the Cedar Rapids Museum of Art as a gallery preparator. In 2001, he moved to Portland, Oregon, to teach painting, drawing, and printmaking at Portland Community College and Clackamas Community College. He has been a full-time faculty member at Portland Community College since 2005. Currently, he is Dean of the Visual and Performing Arts and Design division at the Portland Community College Sylvania Campus.
Gene Flores Artist Statement
My works are windows into my view of the world. They are influenced by literature, music, politics, and religion. My images can be described as humorous, insightful, disturbing and thought provoking. I prefer to label them as challenging; challenging viewers and their preconceived ideas of what is right and wrong, what is good and what is bad.
The images continue an internal struggle of what we all see or believe we see, what we do and don't hear. They question everything I believe to be around me. I enjoy questioning and pushing boundaries, creating images that lead to other images and ideas. A never-ending cycle that enables me to create work without the worries of pleasing the viewer but always challenging them to view things from multiple perspectives, not just their own.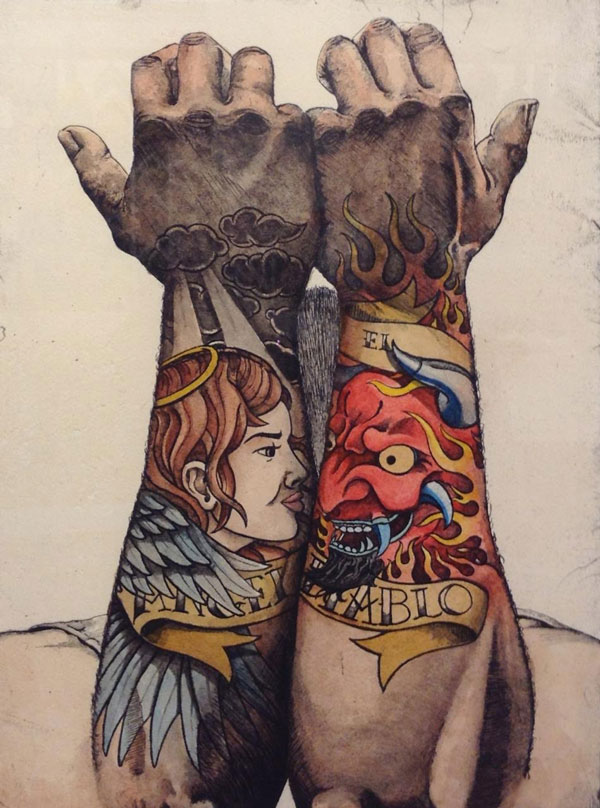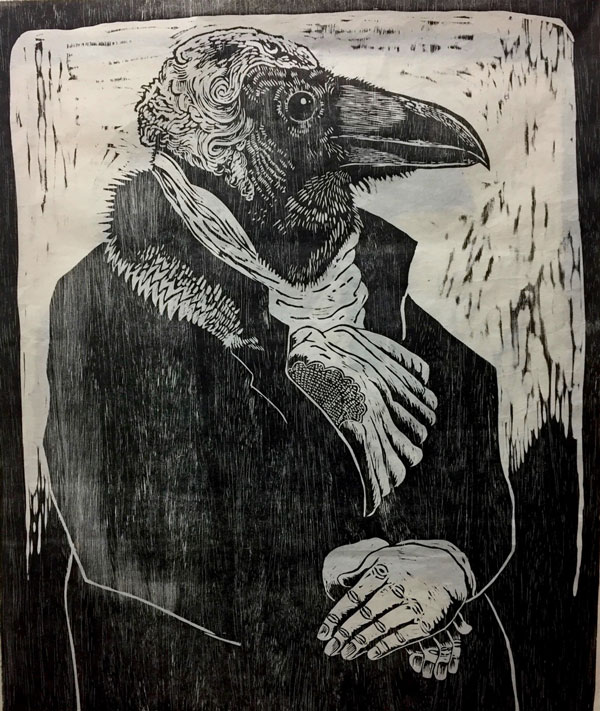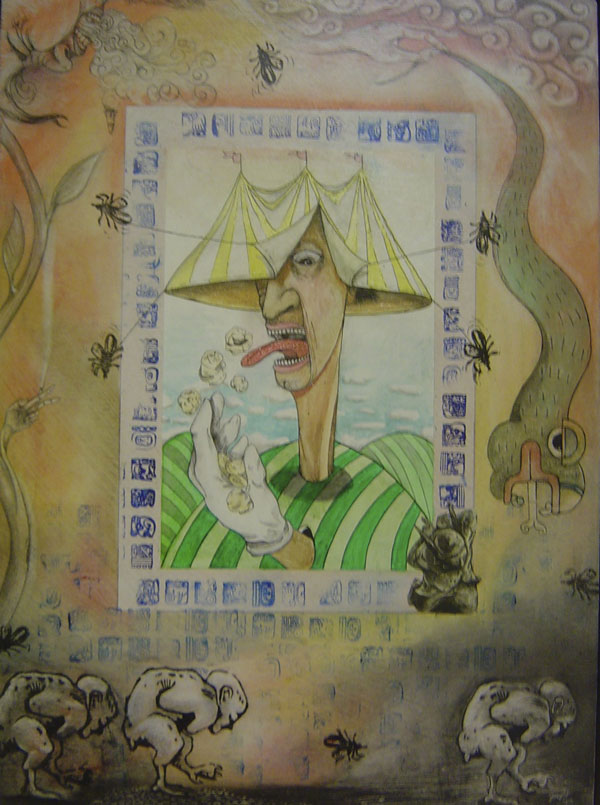 Plus, We Have Jewelry by Amarinda Alpern, Friday Only
Inspired by the beauty of the northwest, Amarinda's jewelry collection features her interpretations of plants she finds, coupled with nature's geometry, and reduced to classic mid-century shapes and designs.
Artist Reception Friday, October 6 with Gene Flores Plus Pop Up Jewelry Show
Join us starting at 6 p.m. for our artist's reception with Gene Flores at Village Frame & Gallery, 7808 SW Capitol Hwy, Portland, OR 97219. Afterward, do some shopping or grab a bite in Multnomah Village. On First Friday, most merchants are open late.