Skip the tchotchke, go for the good stuff — art!
If key chains leave you cold and you're full up on t-shirts, it's time to step up your travel game. Get out of the souvenir shops and check out the local art scene: browse the galleries, stop for street artists, and keep your eyes peeled for art fairs. Your mission? To talk to artists and find artwork you love that evokes memories of the place you visited or how you spent your time there. While you're at it, keep your camera close at hand. You may find, as one of our clients did, your own work is the best of show. Check this out:
Venetian Courtyard Photograph
This photo was taken with a smartphone by our client, Susie. No kidding. When she got home, Susie resized it to 22″ x 28″, taking care to not lose any image quality. She had it printed and brought it in to Village Frame & Gallery for custom framing. In this old, ornate mirror frame, it's a gorgeous reminder of her trip to Italy.
Not getting such great results from your own smartphone camera? Here are a couple of tip sheets you'll find useful:
Not sure how to do the resizing or other post-processing? Make friends with a good print shop–the kind that works with fine artists and graphic designers. They will offer color correction and other post-processing services, plus printing on photo paper or canvas.
Don't want to take your own pictures? Tried, but didn't get anything good enough to hang on your wall? No problem. Most of our clients bring in pieces they purchased on vacation. Pieces like these: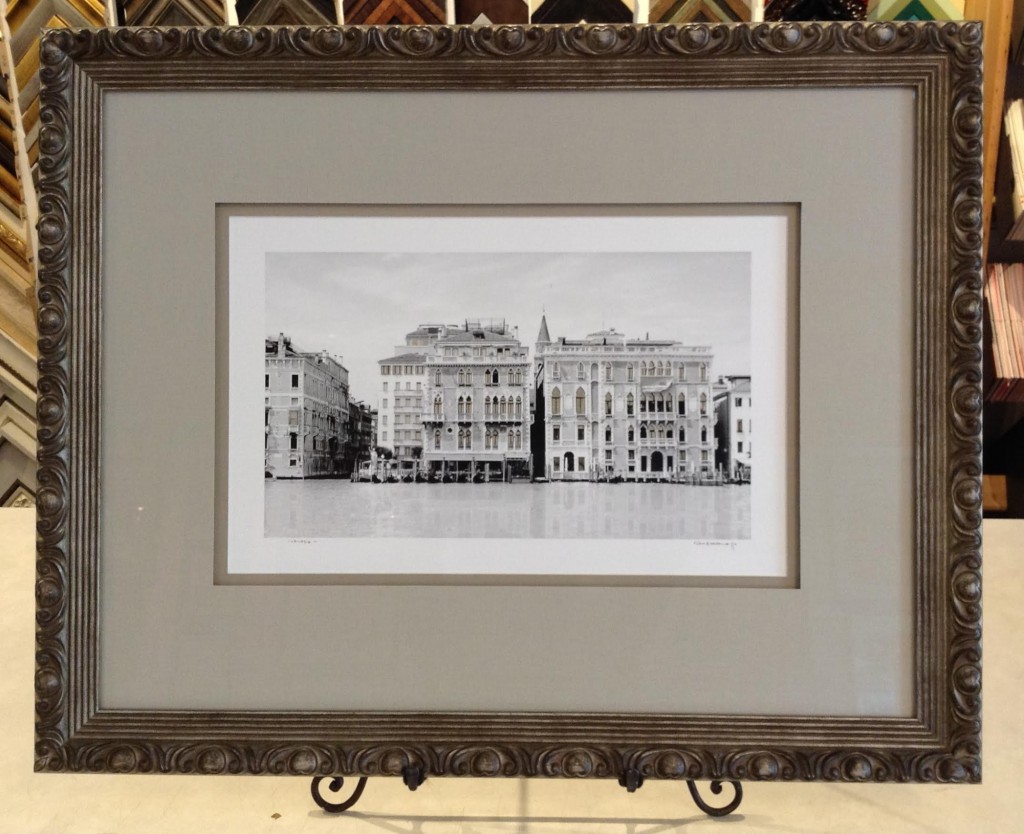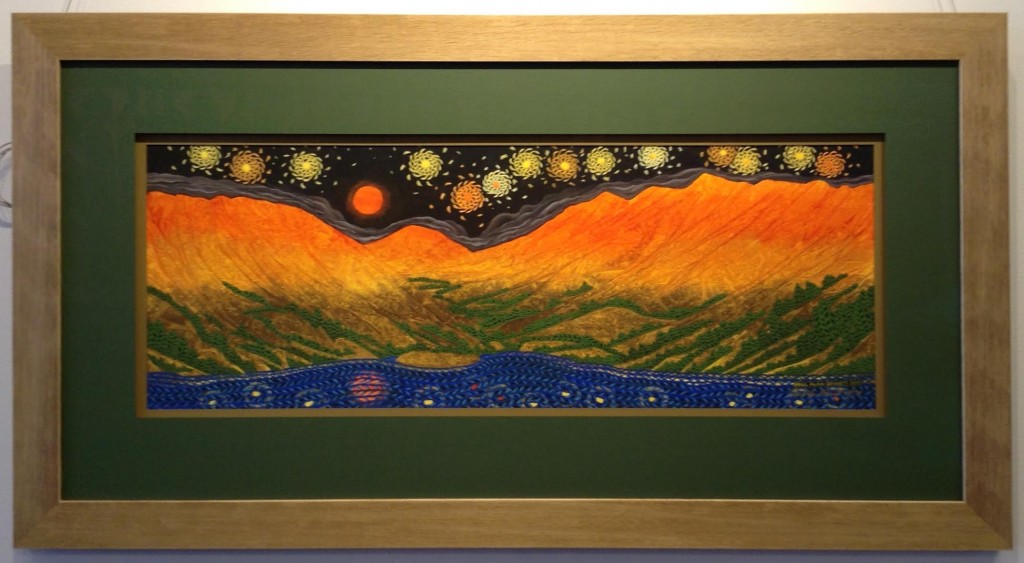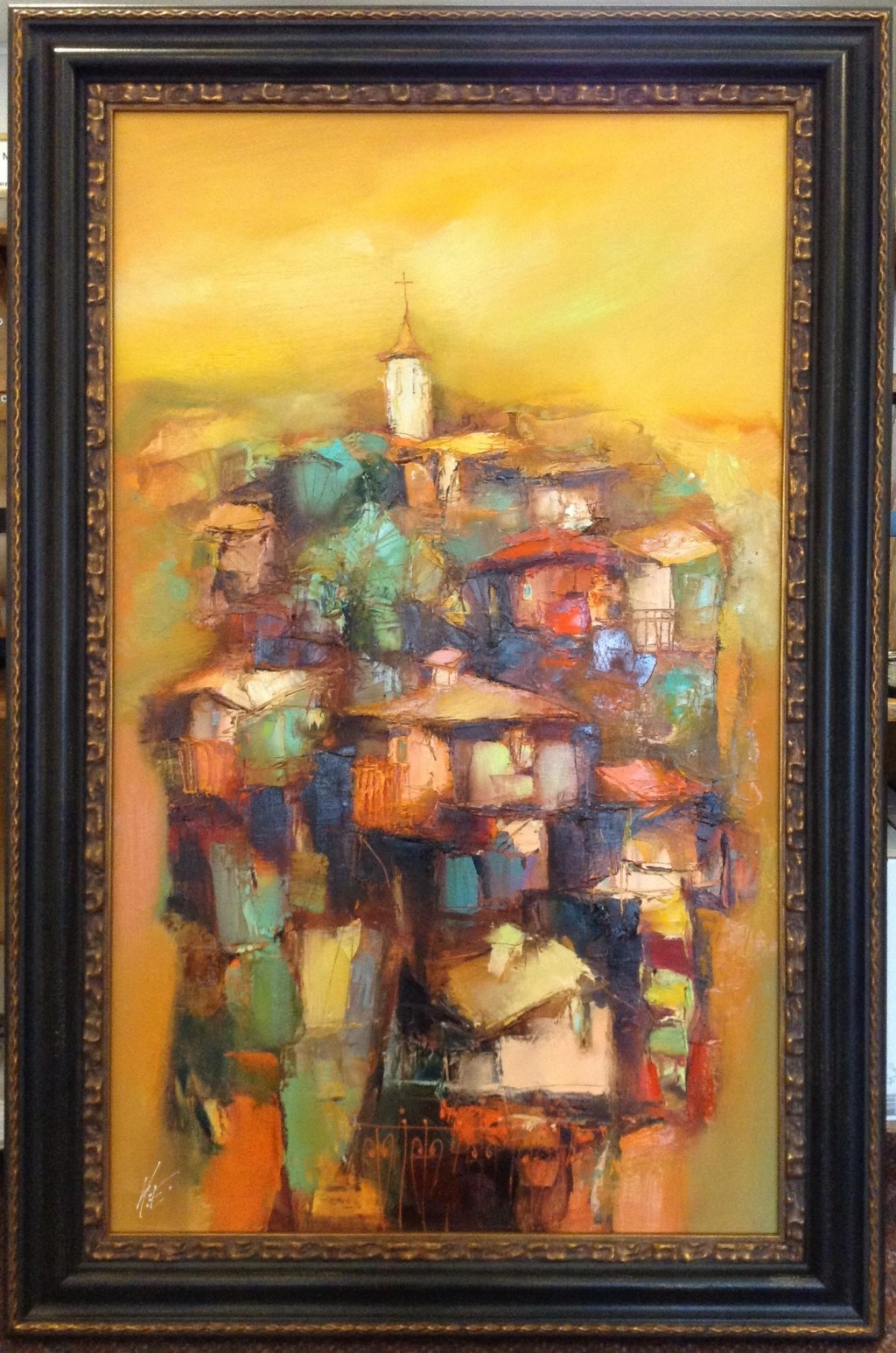 What did you collect this summer?
We just heard there is a poster from Switzerland headed to the shop for framing and a friend mentioned a watercolor she bought from an artist on the beach in Mexico. What about you? Have a memory to exhibit? Bring to the Gallery and let's pick the perfect frame. This is going to be way better than a slideshow on Facebook or one of those spoon rests that says New York City!