Embroidered chair covers made by Grandma get a new life at Village Frame & Gallery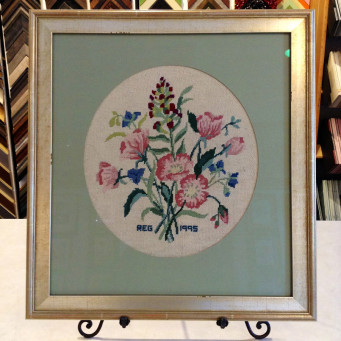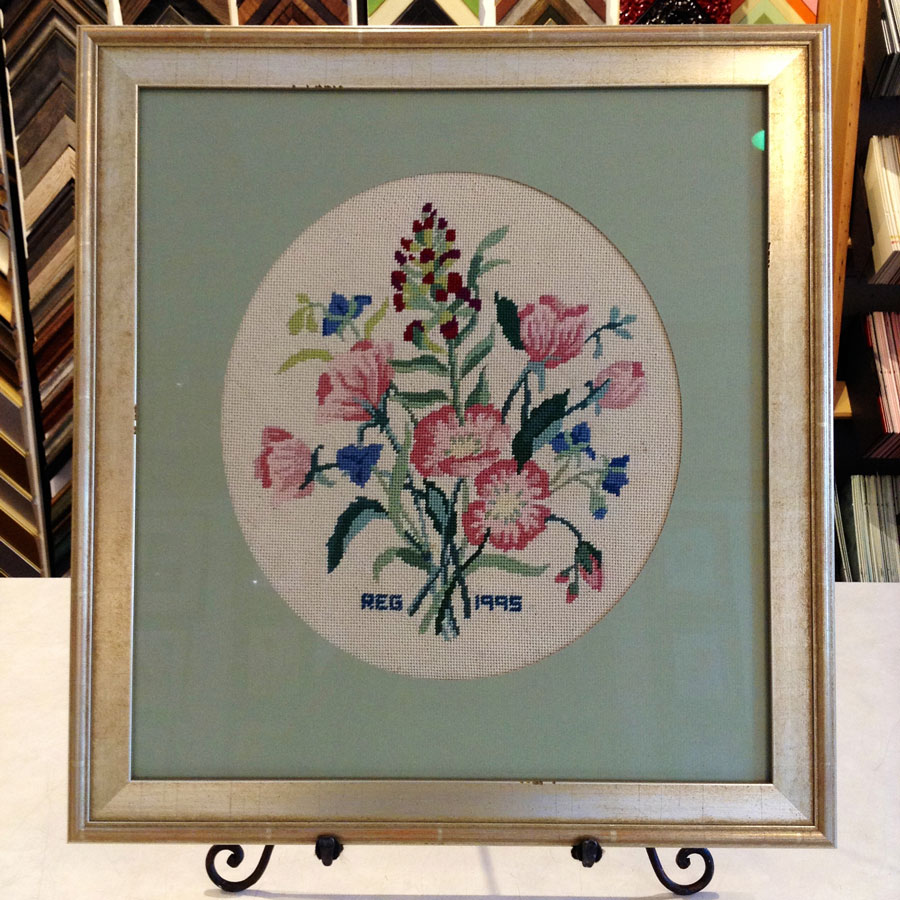 A few months ago, a customer brought us six lovely hand-embroidered chair covers. Could we preserve them? She wanted to present them as gifts to her grandchildren. What a great idea!
Of Grandmas and Embroidered Chair Covers: A Brief History
During the 16th century, embroidery became an essential skill for young ladies. Before marriage, girls embroidered samplers, which taught them letters, numbers, and stitches—all things a young lady needed to know when she married and became responsible for creating and maintaining clothing and linens for her household.
For some women during those centuries, embroidery became a way of expressing themselves artistically while fulfilling their duties as a homemaker. Although every wife had a great deal of day-to-day sewing, some took time to incorporate decorative designs on clothes and household articles. By the 18th century, a talented embroiderer could get work sewing for her neighbors in exchange for money or goods. If you think of it, this "women's work" is rather inspiring. As they did in quilting, knitting, and other practical arts, through embroidery, women made the functional beautiful.
Well into the middle of the last century, embroidery was a way for women earn a bit of income or stitch art into everyday life. You may have cushions, upholstery, or linens created by your grandmother or great-grandmother, that have borne witness to your family history for generations. Imagine how many times her needle passed in and out of that cloth … Can you picture her choosing a design? Deciding on colors? The many hours it took to complete each piece?
Is It Time to Give Grandma's Work a Place of Honor in Your Home?
With proper preservation, chair covers can survive for generations. Long after the useful life of the chair is over, your family will be able to enjoy Grandma's needlework—as art!
Feeling inspired? Bring your heirloom chair covers to Village Frame & Gallery for needlework conservation treatment and framing. We're open Tuesday – Saturday, 10 am – 6 pm, at 7808 SW Capitol Hwy, Portland, OR 97219.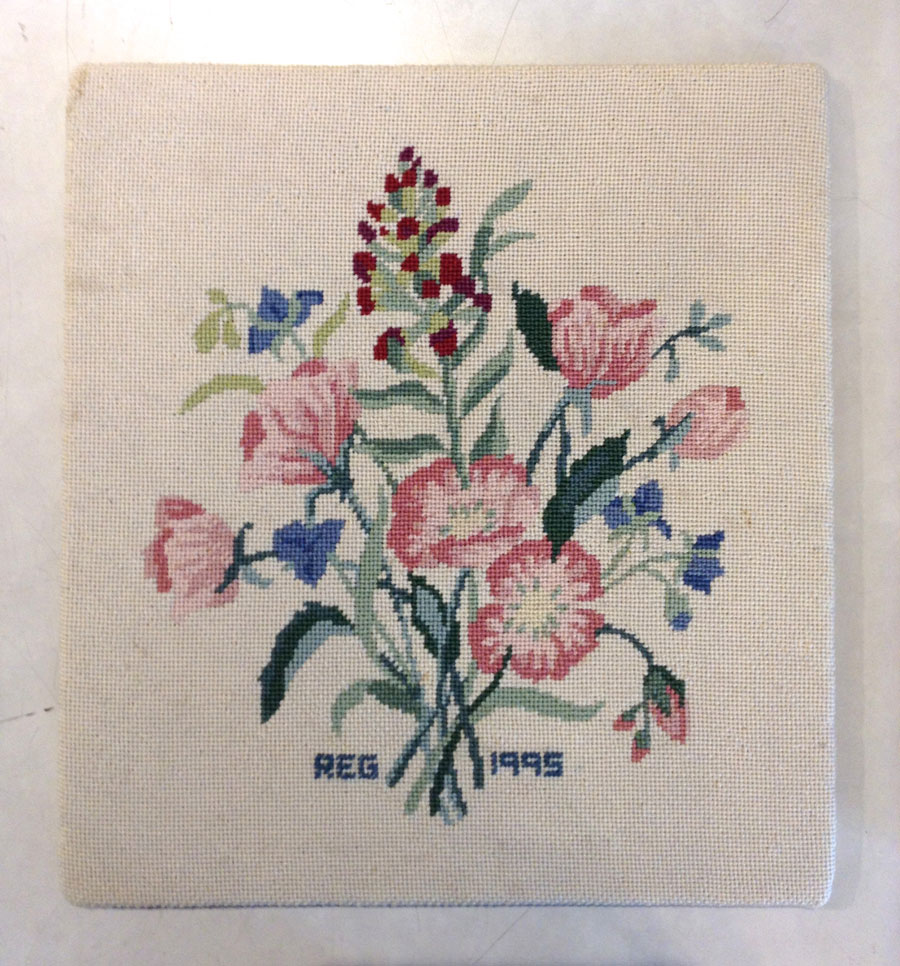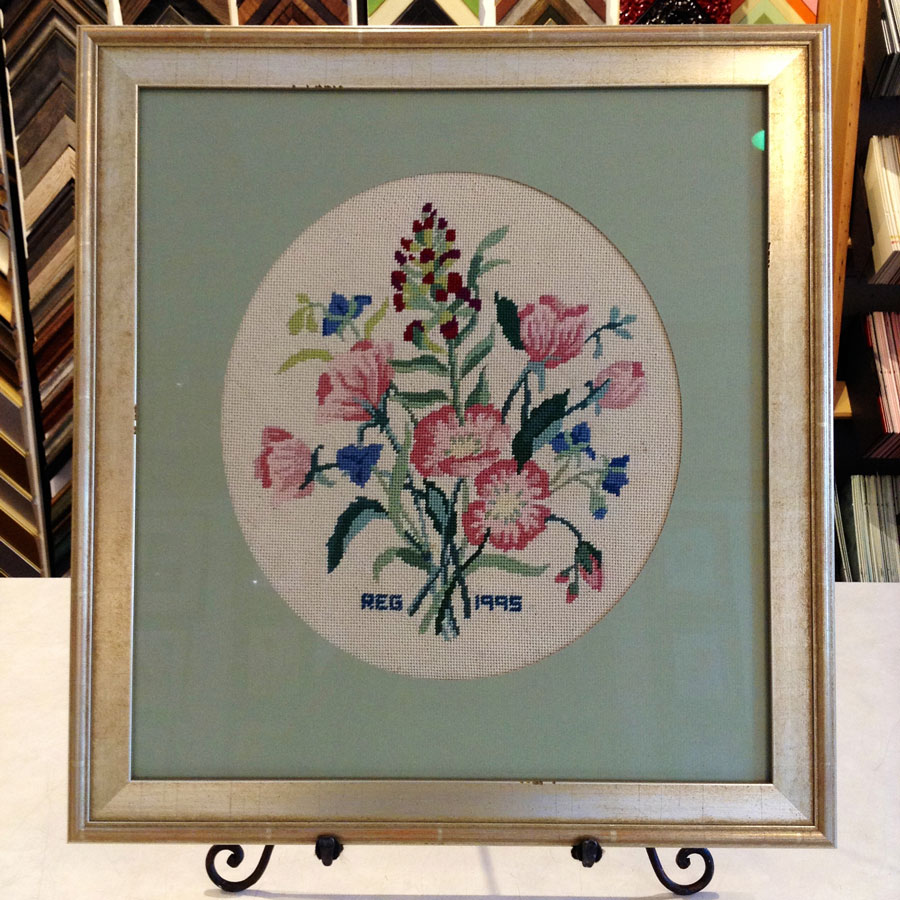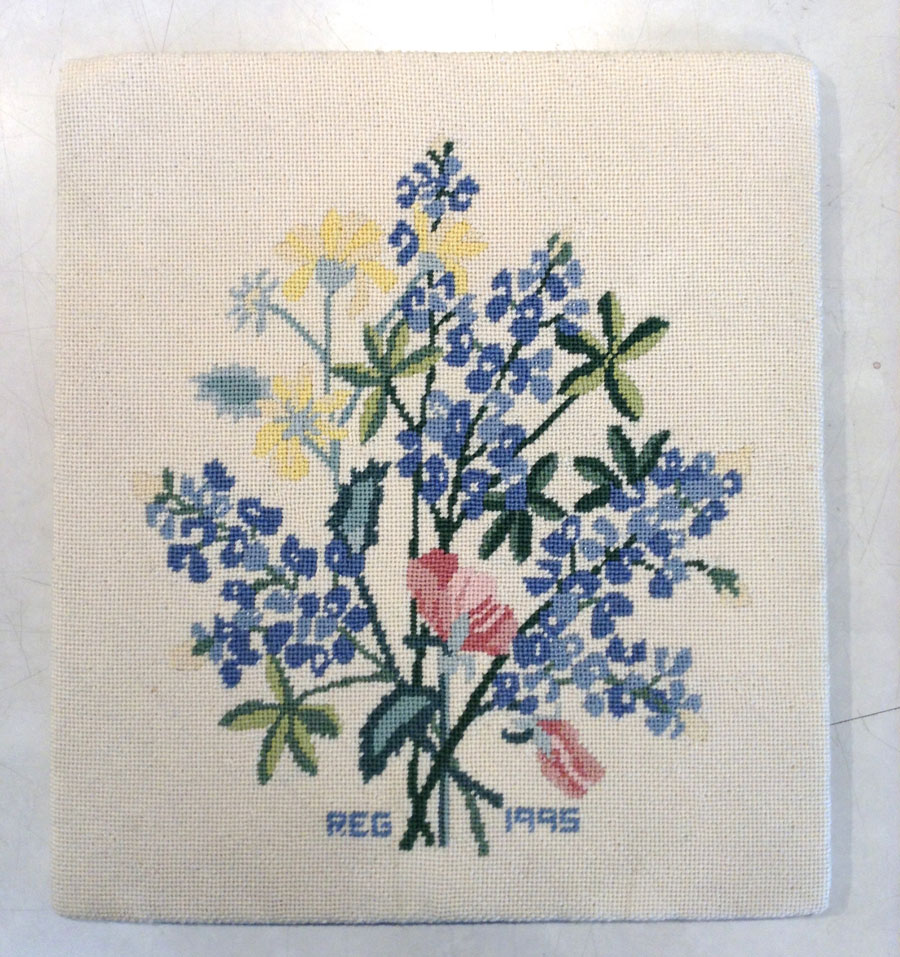 ---
Various shops turn needlepoint into pillows; very few offer to frame them. Only one shop, in my opinion, does the latter as it should be done: Village Frame and Gallery. Their artful framing greatly enhances my work, through their time consuming, labor intensive blocking, their wide selection of exquisite frames and mats, plus the highest quality preservation glass. Their work is unequaled this side of a major museum.

–Arthur Henry