Save 20% to 70% on artwork right now at Village Frame & Gallery
There are still some great buys  to be had on classic fine art, but get in here before the month — and the sale –end!
April Featured Artist: Shirona Lurie
Exhibit opens Tuesday, April 4th and runs through Saturday, April 29th. Watch your email for more info about Shirona and her artwork.
Books: In the Mist and Life Beyond My Body
We still have copies of In the Mist: Giving Voice to Silence and Life Beyond My Body: A Transgender Journey to Manhood in China for sale in the gallery.

In the Mist — a Book of "Painterly" Photography Illuminated by Poetry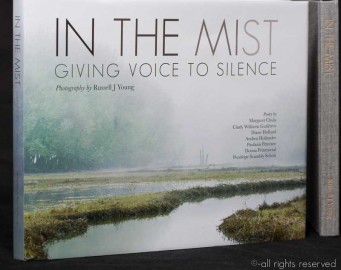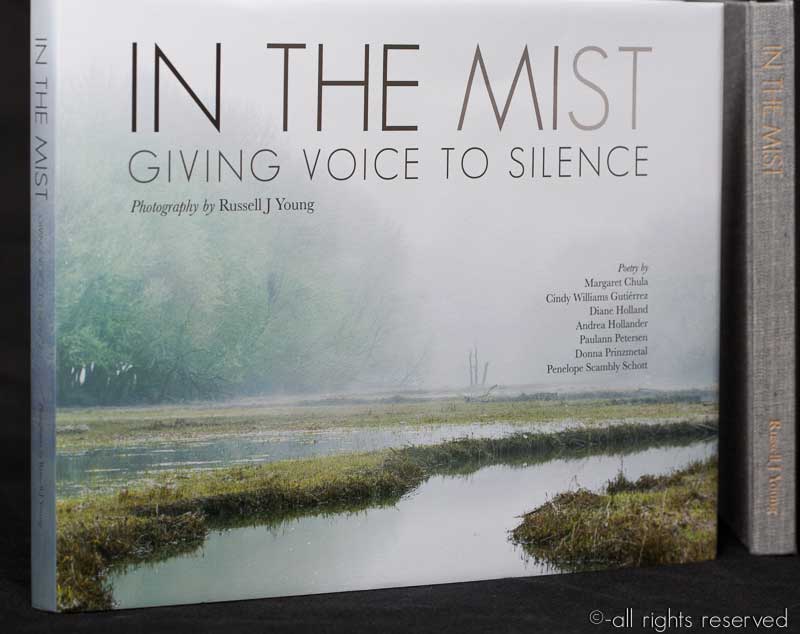 An ode to the ethereal wonder of mist, this spectacular collaboration is comprised of exquisite images from photographer Russell J. Young accompanied by nuanced poems from seven esteemed Oregon poets. With soft, pale breath, the mist casts an undeniable veil of silence wherever it reaches — from the glassy face of a pond to the concrete underbelly of a bridge to the towering shoulders of a pine forest. These mist-clad Oregon landscapes and urban moments, along with their poetic responses, evoke the whisper of stillness. This book binds together poetry and photography in a relationship in which one is not excluded from the other, but rather both are met and bound and emerge as a new wholeness — a wholeness seeking that which is hidden in the mist and that which is revealed: silence, memory, breath.
In the Mist Photographer: Russell J. Young
In the Mist Poets: Margaret Chula, Cindy Williams Gutiérrez, Diane Holland, Andrea Hollander, Paulann Petersen (Oregon Poet Laureate Emerita), Donna Prinzmetal, Penelope Scambly Schott
Click here read the introduction of In the Mist.
Life Beyond My Body — the First Memoir by a Trans Man from China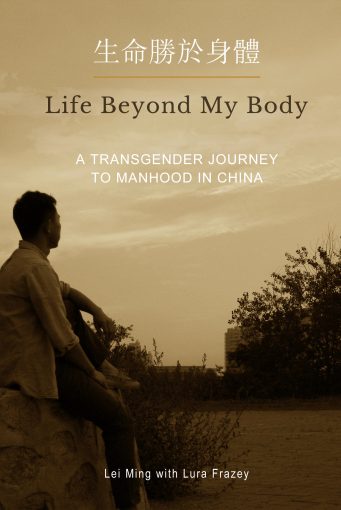 Born in a rural Chinese village and identified as a girl at birth, Lei Ming, is barely cared for during his childhood. Often lonely, terrified and abused, he learns early to fend for himself and look within for answers, but there he discovers a paradox that threatens to undo him. Although he does not yet know the word "transsexual," at 16, Ming sets out on a secret mission to find relief. Life Beyond My Body tells the true story of his quest to find answers in a society that is closed-mouthed about men like Ming.
Along the way, Ming finds solace and judgement in the Christian church, loves and loses a woman, begins his physical transition using black market testosterone, is jailed over his identity, and arranges for top surgery without blowing his cover. But ultimately, understanding the true meaning of being a man will require reckoning with God.
Life Beyond My Body Authors: Lei Ming and Lura Frazey
Read the Foreword by Lambda Literary Award-winning author Willy Wilkinson at LifeBeyondMyBody.com. "Chapter 1: Who Can Give a Man His Name?" is available at Transfaith.org.
Come See Us Today
Village Frame & Gallery is open Tuesday through Saturday, 10 am to 6 pm, or by appointment, at 7808 SW Capitol Hwy, Portland, OR 97219 — right in the heart of Multnomah Village.