Need Custom Framing? Save 10-15% in July!
Summer is in full swing and we're all enjoying the warm sunshine. It's the perfect time to frame those memories, photos or artwork you collected over spring break! Through July 15th we're offering big discounts on custom framing!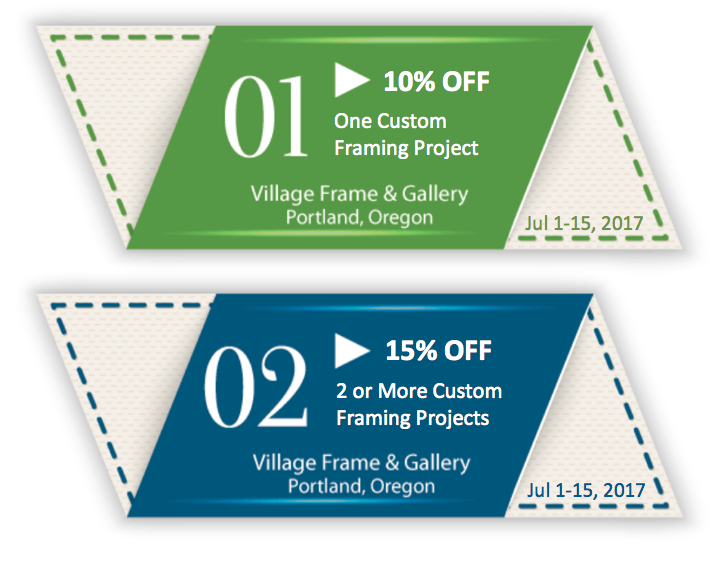 Have something you've been thinking of framing? Now is the time to do it. Bring in these coupons (or just pull up this blog post on your phone) and we'll give you 10% off a single framing project or 15% off two or more projects in your custom framing order.
See You Soon!
We'll be closed on July 4th for Independence Day. Otherwise, we're open Tuesday – Saturday,
10 am – 6 pm at 7808 SW Capitol Hwy, Portland, OR 97219.