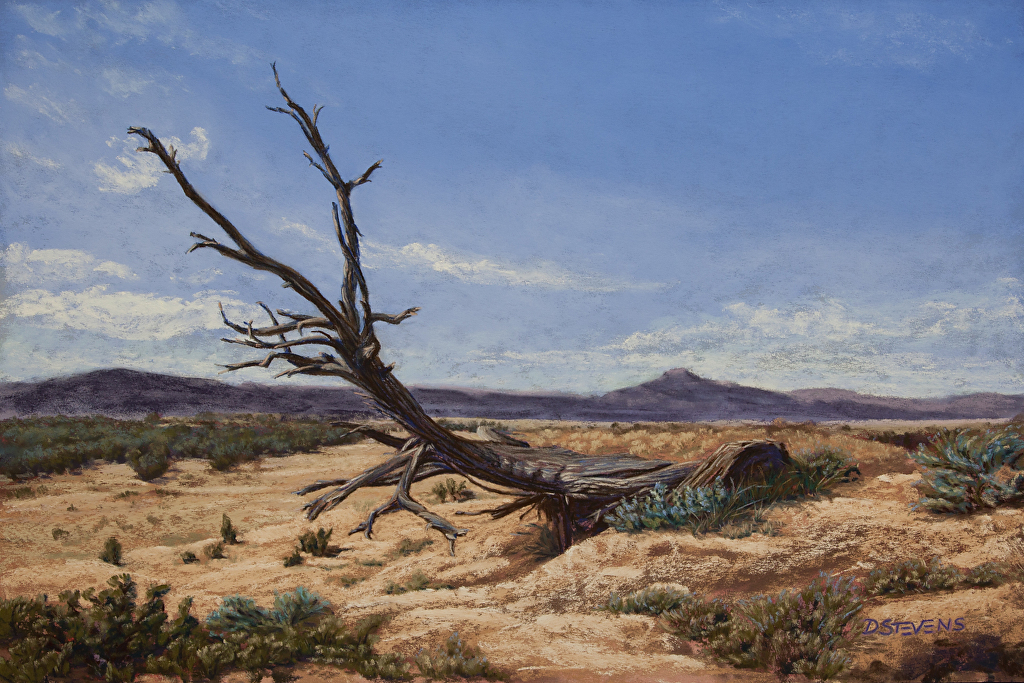 It's hard right now, everything is hard. We want to look for things that calm our mind, make us smile and make us feel safe. Seeing familiar things differently can surprise and delight us. Village Frame and Gallery is pleased to host the first solo show by Donna Stevens, Affinity for Trees, where Donna shows us the the hidden side of her subjects.
We're trying something different this month, making the artist reception safer and more personal with micro-receptions by appointment and even a Zoom reception! We hope to see you (safely) this month!
Artist Statement
Donna Stevens
On walks or hikes, I meet the most interesting trees. I love their intriguing poses, how they grow tenaciously in challenging environments, and the ways in which they appear to interact with their surroundings or with other trees. Even once the tree itself has died, its skeleton can take on interesting shapes and gestures.
Like Ents, the tree characters in The Lord of the Rings, they can be shy, difficult to discern. Often, one must be standing in just the right location when the light strikes in a certain way, not too sunny, not too cloudy, … et voila! There it appears!
Sometimes they are visible in photos, after the fact, and seem to be laughing heartily that we didn't see them in the moment. My aunt said to me, "I see trees differently after hiking with you."
My journey with pastels as an artistic medium began about 6 years ago, shortly after my return to drawing with charcoal. Pastels are little more than pure artist-grade pigments (same pigments as in oil paints, acrylics, or watercolors) held together in a dry stick, with a very similar feel to charcoal. This seemed the most natural way to progress from black and white to color. Rubbing pastels onto sanded papers … it's a dusty process!
– – Donna Stevens
In-person Micro-receptions Starting on First Friday!
To allow you art lovers an opportunity to view her artwork and meet Donna in person, Village Frame and Gallery is hosting several small, by-appointment receptions.
First Friday, November 6th – 5:30pm – 7:00pm
Tuesday, November 18th – 5:30pm – 7:00pm
Saturday, November 28th – 2:30pm – 4:00pm
To prevent spread of Covid-19, safety precautions are in place when visiting the gallery. Occupancy will be limited to 3 attendees per half-hour time slot. Face coverings are required. Gloves for browsing unframed art works and sanitizer are provided.

Please reserve a date and time slot. We are using SignUpGenius, a free scheduling app. Walk-ins are welcome as long as occupancy limits are observed. Persons with a reservation have priority.
Make an appointment to visit the gallery and meet Donna here!
Virtual reception via Zoom – Saturday, November 7th at 2:30 pm

This is an interactive session with the Artist present in the gallery. There will be a brief tour of the framed works and the opportunity to ask questions of the artist. The framed works in this show are featured on Donna's website as a Collection – look for "Solo Show".

CLICK HERE to join the Zoom meeting

Zooming in… if you're familiar with Zoom, you can skip this section
If you've not yet used Zoom, it is fairly straightforward. Go to www.zoom.us, download the app, and follow the prompts to allow the microphone and video on your device. Choose a name for yourself; this will be displayed in your "window" on Zoom. A few minutes before the Zoom reception begins, click on the link to join the meeting.
Please mute your microphone when you join. Background noises are picked up very easily by the microphones. Unmute when you wish to comment or to ask questions. The "Chat" function can be used to post comments viewable by everyone or sent privately to a specific attendee. It would be nice if you want to identify yourself with your full name and video, but it is not required.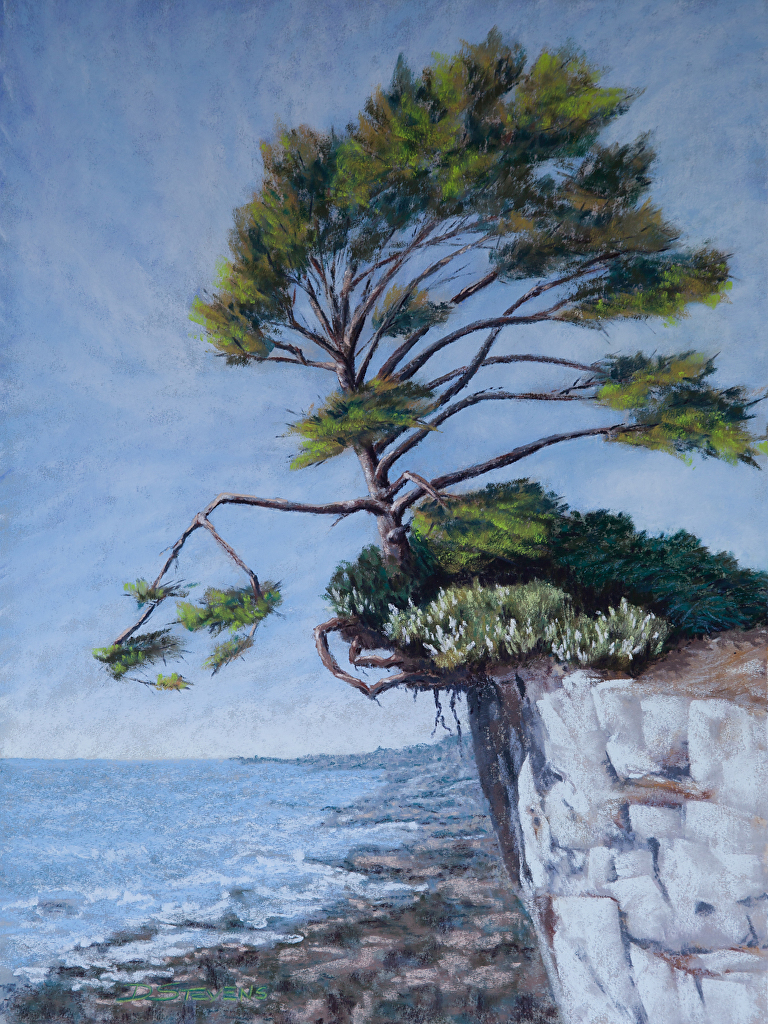 Village Frame and Gallery is located at 7808 SW Capitol Highway, Portland 97219 in the heart of Multnomah Village. Our adjusted regular hours are Tuesday through Friday, 10 am to 4 pm and Saturday, 10 am to 2 pm. You can call us at 503-245-8001.