Sometimes, it's the small things. With new COVID restrictions the Multnomah Village Holiday Gala is pared down to a regular First Friday with some new, small touches. Golden Ticket discounts can be found at your favorite Village shops. And at Village Frame & Gallery, we are pleased to present Small Works by Lacy Lowry!
SMALL WORKS BY LACY LOWRY
The small works on view are the product of a renewed commitment to art-making and to the creative spirit that too often gets ignored. Each piece is $50 and is available, cash and carry, throughout December. The perfect size and the perfect price for holiday gift giving!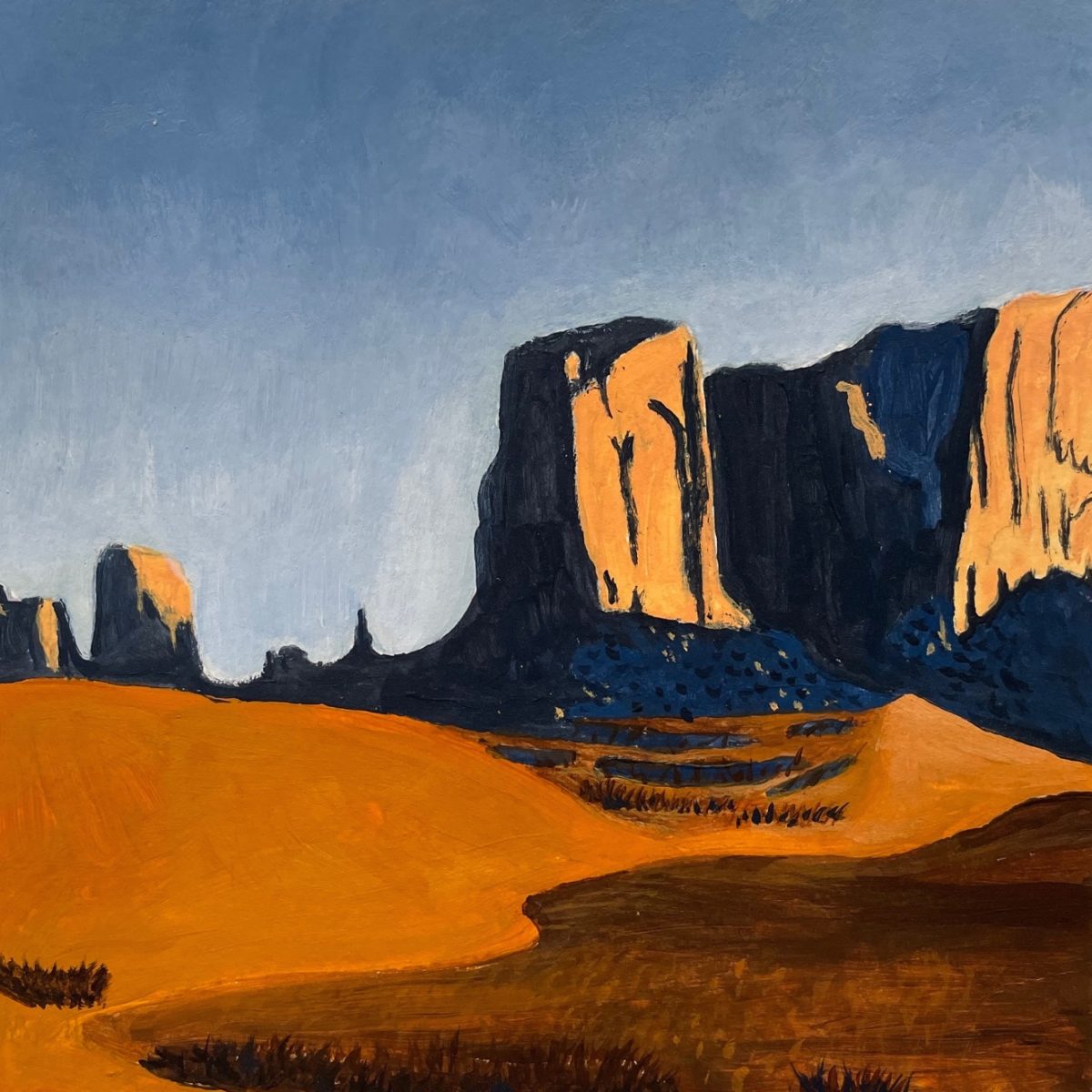 ABOUT SMALL WORKS:
I began making these pieces in the spring of 2019 as part of 100-day-project. I chose to explore a new direction and work representationally. I focused on my love of botanicals and the landscapes that I was adventuring in through the spring and summer months. In creating these works, I spent some hours in my studio each day which greatly improved my daily work habits and my mental health, but also nurtured my connection with the natural world through these mini nature studies.
The common thread throughout this work is my love of color and my connection with the natural world. To capture the transparent light over the ocean, to represent the patterns on a leaf, to find new ways of combining the colors of summer… these explorations help me become more present in my day to day and at the same time take me deeper into myself. Through art-making I am able to cultivate more curiosity, love, and gratitude for my inner and outer world. I hope my art allows the viewer's own narrative and associations to rise to the forefront, and by inhabiting that space, I hope they too are able to open further to themselves and their world. — Lacy Lowry
FIRST FRIDAY AND VILLAGE LIGHTS
The village has a little extra sparkle this year with expanded street tree holiday lights and festive wreaths. From now through early February multiple street trees on SW Capitol Hwy are illuminated – adding a little extra glow and cheer after dark. Just in time for holiday shopping and the winter days ahead!
Any that's not all! Join us via Facebook this First Friday, December 4th at 6:40pm for the first ever live VIRTUAL HOLIDAY TREE LIGHTING. Follow us on our Multnomah Village Business Association Facebook page as we officially turn-on the lights of this year's Village Holiday Tree.
Village Frame & Gallery will be open until 7 pm for your holiday browsing enjoyment. Stop in between 4 and 6 pm and meet Lacy Lowry!
IT'S GOLDEN TICKET TIME!
Get ready to shop the village! Golden Ticket runs again this year through December 31st.
Village Frame & Gallery is offering 10% off custom framing when you bring in a Golden Ticket from another Multnomah Village or Hillsdale shop. Purchase over $40 worth of merchandise or framing and we'll give you a Golden Ticket to use at another local shop!
Village Frame and Gallery is located at 7808 SW Capitol Highway, Portland 97219 in the heart of Multnomah Village. Our adjusted regular hours are Tuesday through Friday, 10 am to 4 pm and Saturday, 10 am to 2 pm. You can call us at 503-245-8001.