February is an exciting month at Village Frame and Gallery!
Amarinda Alpern Trunk Show — First Friday, February 3rd Only
Find that perfect gift for someone you love. This First Friday only, from 6 pm – 9 pm, we have a Trunk Show of fine jewelry by Amerinda Alpern, with new pieces sure to quicken someone's heart! Check these out (click to enlarge):
Light, Shadow & Form by Amarinda Alpern Throughout February
In this series of glass sculpture there are endless visual metaphors at play. The works on glass and paper are interactive with both electric light and natural sunlight, during the course of a day and during the seasons of a year. Symbolically the shapes of structure, home or temple mirror the light and shadow that we both live in and the light that lives within us. Ten percent of all sales from Amerinda's show will be donated to the ACLU (click to enlarge):
About Amarinda Alpern
Inspired by the beauty of the northwest, my jewelry collection features my interpretations of plants I found growing in Portland Oregon coupled with nature's geometry and reduced to classic mid-century shapes and designs. I am fascinated with how nature grows, whether it's the slight difference between leaves on a tree or the subtle variations in the human form. Geometry continues to hold my visual and emotional attention.
Also in the Gallery this Month
Hand Thrown Fine Ceramics by Carson Culp
Carson Culp is a self-taught ceramic artist who shared a double duty at the Multnomah Arts Center for three years as a Ceramic Technician and Youth Clay Instructor. During his time in Portland he was employed at Mudshark Studios and an apprentice at Kelly Pottery. Carson is influenced by traditional Japanese ceramics expressing that with his wood fired and high-fired celadon work. He is drawn to making functional forms that show balance and quality with a fluid and inorganic style. Carson has been accepted to a one year apprenticeship at the Leach Pottery in Cornwall, UK where he will work alongside the production team and focus on his craft. His
goal is to start a wood fire pottery/gallery and pass on his life experiences to other emerging ceramic artists.
Life Beyond My Body: A Transgender Journey to Manhood by Lei Ming and Lura Frazey
The First Memoir Published by a Trans Man from China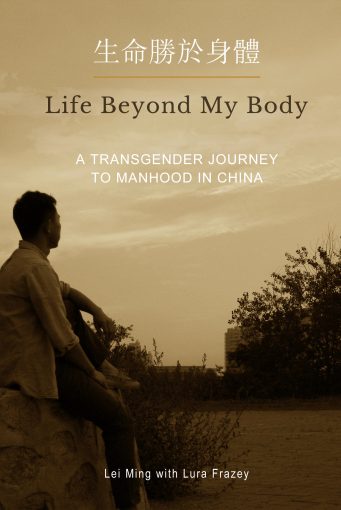 Born in a rural Chinese village and identified as a girl at birth, Lei Ming, is barely cared for during his childhood. Often lonely, terrified and abused, he learns early to fend for himself and look within for answers, but there he discovers a paradox that threatens to undo him. Although he does not yet know the word "transsexual," at 16, Ming sets out on a secret mission to find relief. Life Beyond My Body tells the true story of his quest to find answers in a society that is closed-mouthed about men like Ming.
Along the way, Ming finds solace and judgement in the Christian church, loves and loses a woman, begins his physical transition using black market testosterone, is jailed over his identity, and arranges for top surgery without blowing his cover. But ultimately, understanding the true meaning of being a man will require reckoning with God.
Buy your copy at Village Frame & Gallery today!
See You in February
We are at 7808 SW Capitol Hwy, Portland, OR 97219. Our regular business hours are Tuesday – Saturday, 10 am – 6 pm.