It's February. It's gray, but not raining, and it's First Friday! Village Frame and Gallery is pleased to feature Elana Einstein and Janet Collamer in the gallery this month.
About Elana Einstein
Elana Einstein is a local Portland artist and a retired preschool teacher. She now enjoys her time dotting mandalas and other symbolic themes. She also uses multi media photo manipulation to create dotted personal photos.
She paints acrylics on canvas, wood, rocks and other recycled and natural materials. Einstein says "creating mandalas is a meditative activity that provides peace of mind to the creator and observer. Through my art I try practicing generosity, loving kindness and gratitude every day."
About Janet Collamer
Janet Collamer is a painter who is greatly inspired by native art in the Americas, Africa, Asia, but especially Australia. Janet lived in Mexico for two years and the murals and bright colors used there also inform her work.
Janet is a retired public school teacher where her best day of the week was Art Day. Janet lives in Beaverton with her husbands and sons.
Join us tonight, 6pm to 8 pm, for an artist's reception to welcome Elana and Janet in the gallery. After the reception, stop by Renner's to welcome them back to the neighborhood. Yes…
Renner's is Open!
They're still working out the kinks, but Renner's Bar & Grill and Suburban room opened to the public for the first time in almost two years last Friday night for a fundraising event. The same faces are there and our neighborhood Five Star Dive Bar is back! The interior, rebuilt completely from the ground up has the same layout and a new curved bar. It's still Renner's, but updated.
We are so pleased to welcome Renner's back to the neighborhood, it's been too long. Renner's opens at 11:00 am every day. We hope to see you there!
Our Framed Art Sale Continues!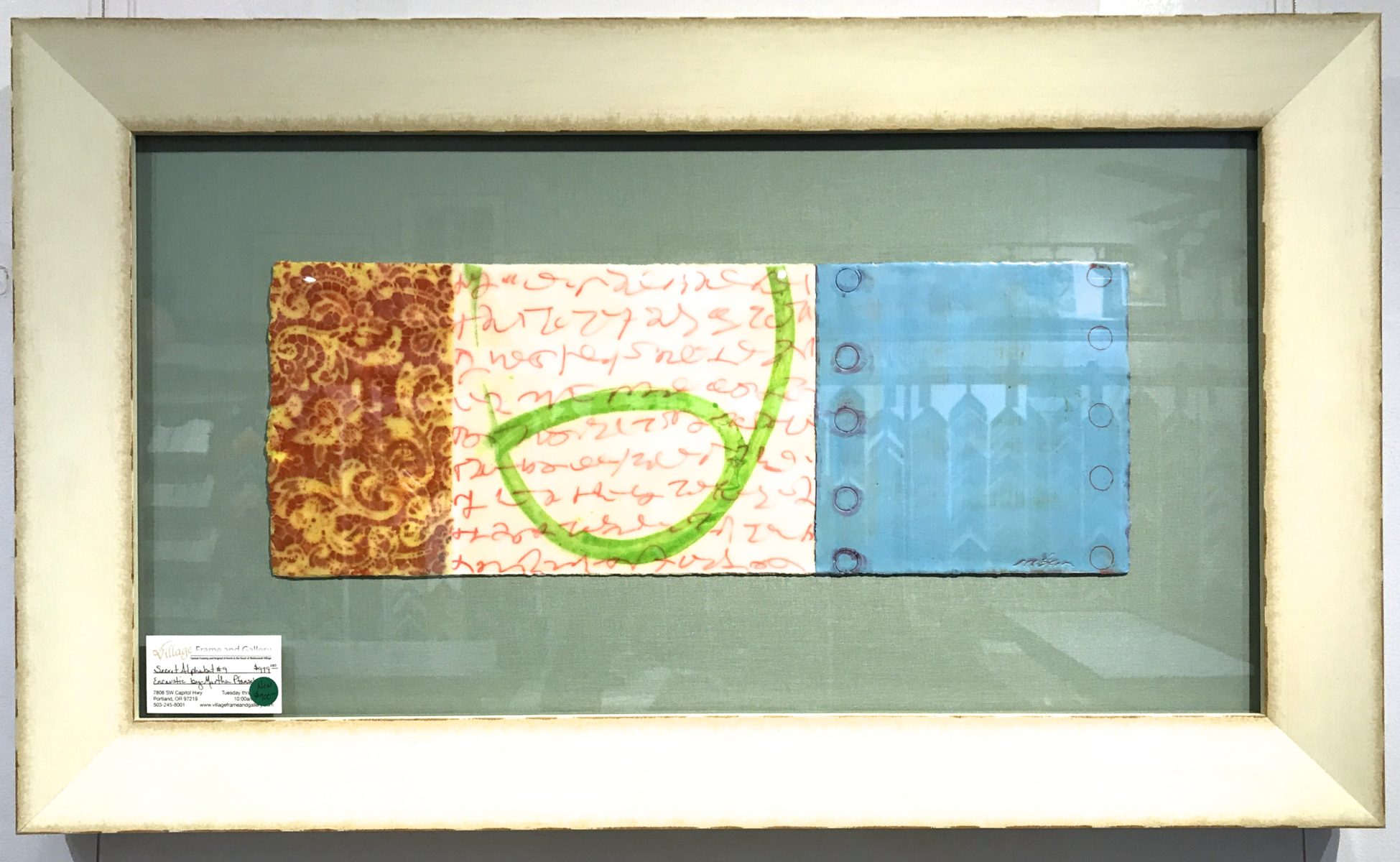 Village Frame and Gallery's entire framed art inventory is on sale now, at our lowest sale prices ever! No longer on the gallery wall, we still have wonderful artwork for sale in the display windows and on the picture rails. We have smaller items tucked away in back, so let us know what you're looking for and we can check out inventory. We still have a few precious Kaye Synoground holiday pieces at great sale prices.
Village Frame and Gallery is located at 7808 SW Capitol Highway, Portland 97219 in the heart of Multnomah Village. Our regular hours are Tuesday through Saturday, 10 am to 6 pm.