Village Frame and Gallery will be closed this Saturday for Multnomah Days, but don't fret…the Village Frame and Gallery tent will be right in front of the gallery!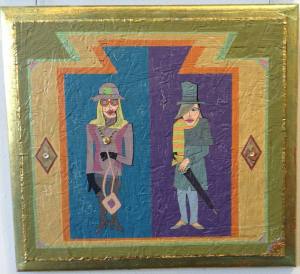 Stop by our tent and say "Hi!" and take a look at paintings by Jerry Hammel, priced starting at just $10!  Jerry's paintings are fun and colorful, perfect for the Multnomah Days Celebration!
Read more about Jerry and his paintings here.
The Multnomah Days parade starts at 10:00 – we look forward to seeing you there!