We have a fun weekend planned at Village Frame & Gallery and we're starting today. Join us for:
Rose City Yarn Crawl, March 5th – March 8th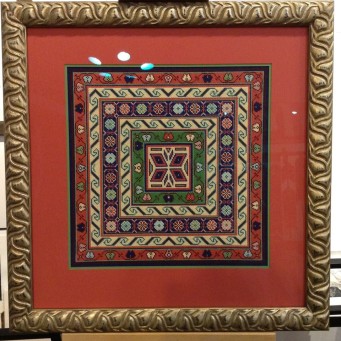 This year, we're participating in Portland's annual four-day event for knitters, crocheters, spinners, felters, and other fiber artists: the Rose City Yarn Crawl. Make a purchase from Northwest Wools yarn shop in Multnomah Village during Yarn Crawl–March 5th through March 8th–then bring your receipt to Village Frame & Gallery any time this month for 10% off custom framing.
New to Rose City Yarn Crawl?
Get involved this year for chances to win prize baskets, collect their new patterns, and explore yarn shops around the city. Learn more at RoseCityYarnCrawl.com and #rosecityyarncrawl.
New to Northwest Wools?
If you love fiber arts, visit their store at 3524 SW Troy St., Portland, OR 97219. For 26 years, they have been the go-to source for high quality natural fibers and yarns, supplies, and fiber arts classes in Multnomah Village. Learn more at NorthwestWools.com.
Need handcrafted items framed?
Bring them to Village Frame & Gallery. We use only the best conservation methods when handling your needlework–with no tapes, staples, adhesives, or chemicals that could harm the fibers and proper spacing so your fiber arts always have room to breathe. See examples of our work on our Needlework Framing page and on our Facebook page or stop by the store to see our work and discuss what makes Village Frame & Gallery the framer you can trust with your artwork.
First Friday, March 6th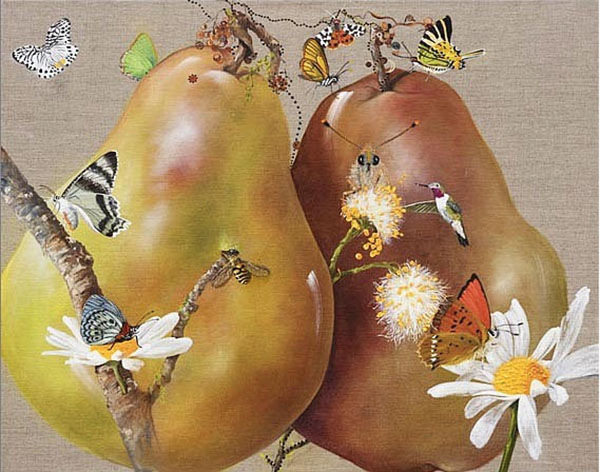 Village Frame & Gallery will be staying open late, as usual, this Friday, but for this First Friday only, our evening hours are 6 p.m. – 8 p.m. Come see the works of Mary L. Parkes in our newest exhibit. Inspired by nature and infused with joy, her still-life paintings seem anything but still. It's Realism, but with a touch of the magical. Join us Friday and see for yourself.

If you can't make it for First Friday, we will have Mary's work on exhibit all month. Stop by during regular shop hours Tuesday – Saturday, 10 am – 6 pm. We're at 7808 SW Capitol Hwy, Portland, OR 97219.
Happy weekending!