May Featured Artist Susan Koch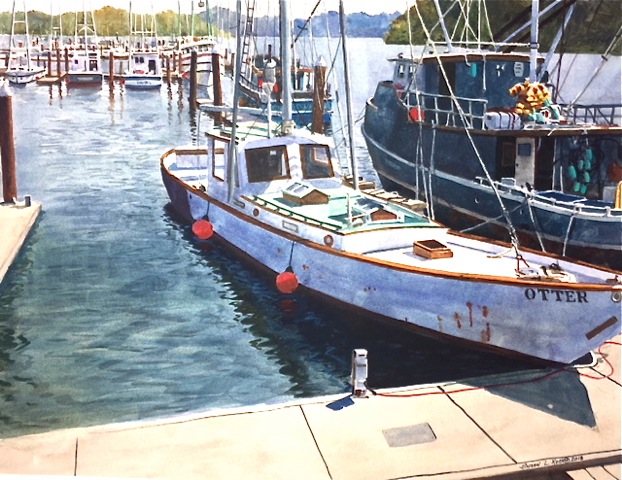 Our May featured artist, Susan Koch brings her beautifully rendered watercolor paintings to the Gallery this month. You may note, from peering in the shop, that Susan is also the artist that creates the lovely beaded jewelry that graces our windows. It's no wonder that Susan's jewelry has a painterly quality about it, the same eye for incredible detail and composition can be found in her paintings. Read more about Susan below.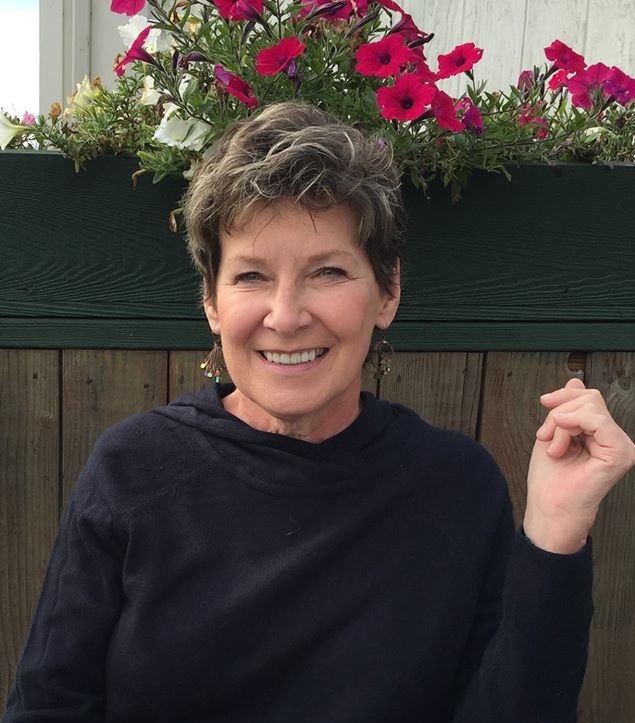 Painting began for me as a childhood passion. As far back as I can remember, I was intriguedwith drawing what I saw. I was fortunate that my family encouraged me to pursue the artworld. I always knew that painting was what I would do with my life and I was determined to go to art school. I studied life drawing and watercolor at the American Academy of Art in Chicago, Illinois.There I was privileged to study watercolor under the late Irving Shapiro, one of the truly great watercolor artists of our time.
Over the past thirty five years my paintings have won many awards, including "Best of Show" and "Peoples' Choice" several years running in the Watercolor Society of Oregon annual shows. I now devote my energies and attention to painting what I find meaningful, something that speaks to me. Usually it is the light that captures the scene for me. I try to convey to the viewer a place of familiarity or belonging, a feeling of "being home".
I have lived in many locations across this country, but prefer the Pacific Northwest. It was my choice to relocate here from the midwest. Oregon is such a diverse state. I lived on the Oregon coast for 10 years, and may return someday. I moved to central Oregon with my two cats, Phoebe and Katie, but found myself drawn to the Willamette Valley. I love the romance of the vineyards and the farms, and now live just west of Portland, Oregon.
Mosaics for Mother's Day and 10% off!
Here in the PNW we start tending to our long dormant gardens early and yearn for warm days to signal that planting season has arrived. Well, the warm weather has finally graced us and the perennials are in. The icing on the (garden) cake is planting colorful annuals in pots to be enjoyed on the porch and patio, close-up!
If you've read our posts or walked past our display window you've seen the lovely mosaic flower pots by Denise Sirchie. Actually, several of you have popped in to ask about them and made mental notes to hint at Mother's Day. Well now's the time! Through Saturday May 11th, all mosaic flower pots are 10 percent off! We have a well curated (art-speak for limited) selection of these beautiful hand-made pots so be sure to stop in soon!
First Friday is right around the corner!
No excuses! The weather is perfect, the shops are ready and nothing could top the end of a work week like walking through the Village on a balmy night! Visit the shops, have dinner, listen to music or have dessert – it's all good! Village Frame and Gallery is pleased to host an artist's reception for Susan Koch this Friday starting at 6 pm. Please join us!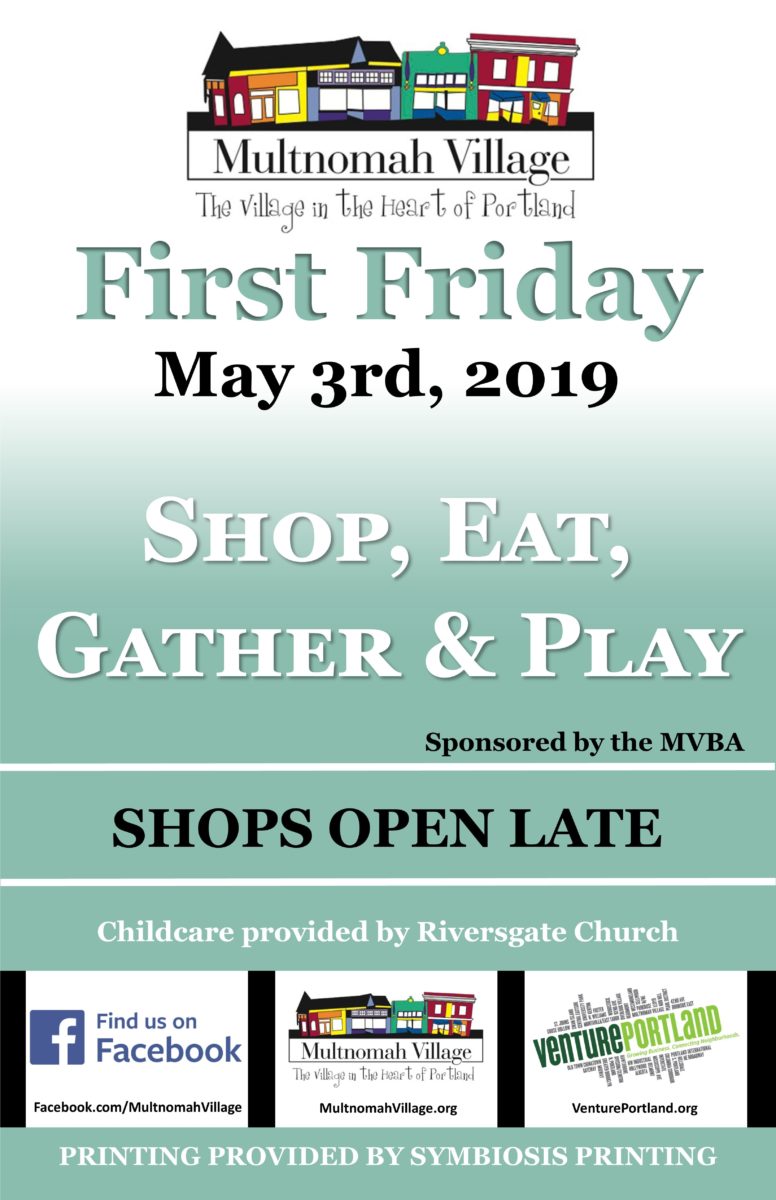 Village Frame and Gallery is open Tuesday – Saturday, 10 am to 6 pm. We're located at 7808 SW Capitol Highway, Portland 97219. We look forward to seeing you soon!