It was 6:30 pm on April 1st and I had just finished hanging our April featured artist's paintings in the gallery – I hadn't yet locked the door. A woman opened the door and stepped in, politely asking if we were closed. I replied, "Yes we are closed, but I'm here so come on in." She walked around the shop, looking at the artwork, hand made jewelry and ceramics and then commented, "This shop is so pretty…so clean and bright. It's new, right?"
Welcome to Village Frame and Gallery!
The scenario above has happened countless times since we purchased Village Frame and Gallery from its original owner almost five years ago. In truth, we've been in the same location for almost 20 years – right here in the heart of Multnomah Village! If you've walked through the Village no doubt you have walked past our display windows and perhaps peered in. The winter wonderland with white Christmas tree, paintings of the Village by Kaye Synoground, and the mosaic Snow Queen. The cool walnut mid century frames, ceramics and of course the hand-beaded jewelry! But you may not have stepped in. Who are we and what do we do behind those display windows? I thought, since we are celebrating 20 years this summer, perhaps we should introduce ourselves.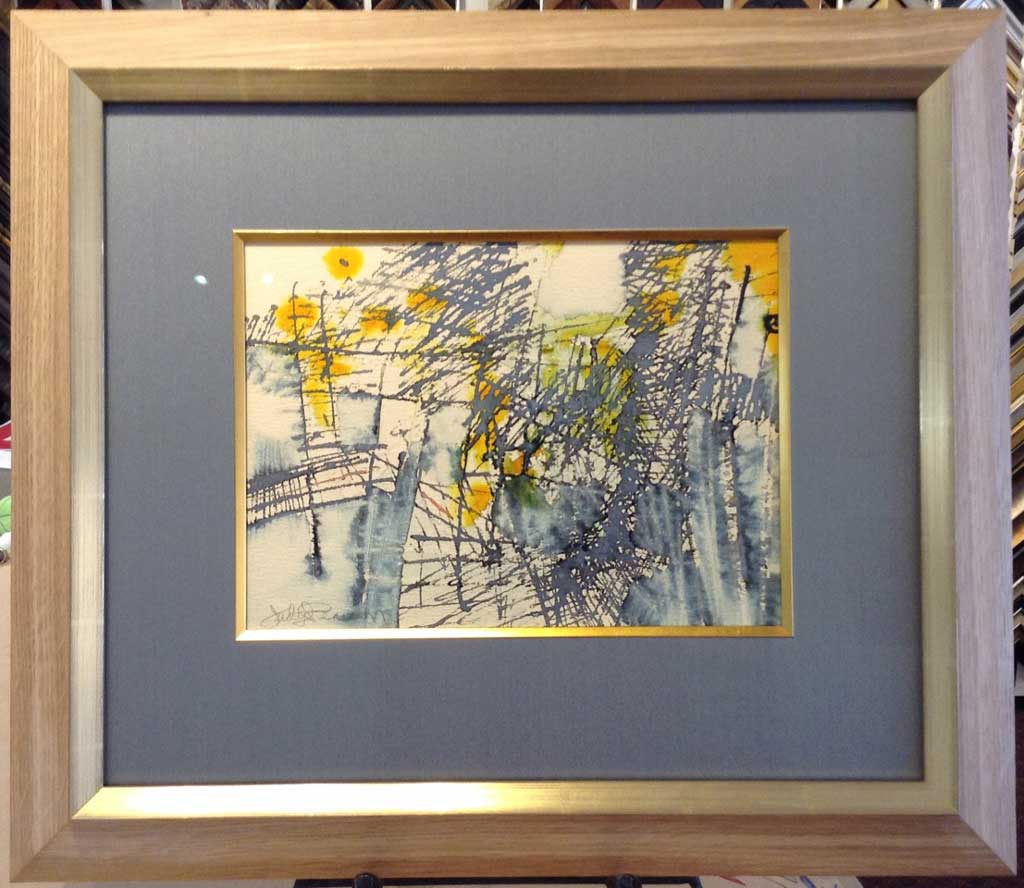 What do we do?
The core of Village Frame and Gallery is conservation-grade custom framing. What does that mean? It means we design engaging custom displays for your treasured art, sentimental heirlooms and needlework, posters and kids art. We use only conservation techniques, archival materials and 99% UV filtering glazing to ensure your project lasts a lifetime.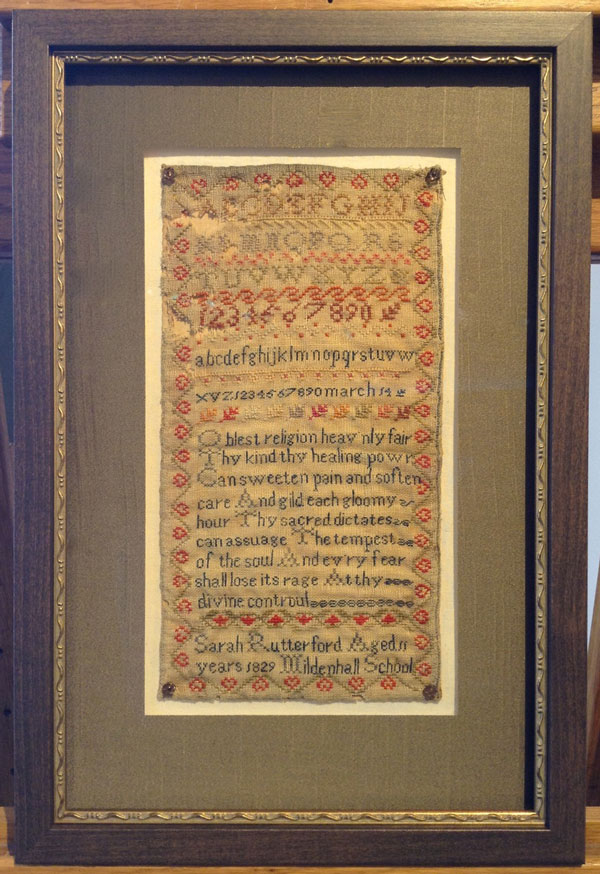 Village Frame and Gallery has one of the largest selections of frame samples and mats in Portland, which honestly can be a bit overwhelming. Our skilled designers will guide you through the selection of materials, taking into consideration your budget and personal aesthetic, presenting you with options for framing your artwork to its best possible effect. During the design process we will assess the condition of your artwork and make recommendations for conservation treatment when necessary.
Who are we?
Next time you stroll through the Village take a chance and step inside. There's lots to look at and we don't bite unless provoked! Village Frame and Gallery is located at 7808 SW Capitol Highway, Portland 97219. We look forward to seeing you soon!