We can't wait to see your costumes and kiddos!
Halloween in Multnomah Village: A safe, fun community event!
Tuesday, October 31st, 3:30 pm to 5:30 pm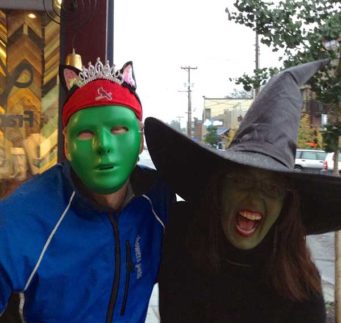 How to join in the fun in 5 easy steps:
Get in your costume and come to Multnomah Village.
Start at Starbucks to pick up your walking map and parents can get a complimentary cup of coffee.
Follow the crowd up one side of the street and down the other, collecting treats from Multnomah Village merchants.
Stop by Village Frame & Gallery at 7808 SW Capitol Hwy to see Ephelba and her creepy friends!
Finish at Dr. Jensen's office, 7717 SW 34th Ave, where a special surprise treat awaits you!
Rain or shine, we'll be here to put the treats in Trick-or-Treating! See you Tuesday!