Dianne Jean Erickson and Women with Attitude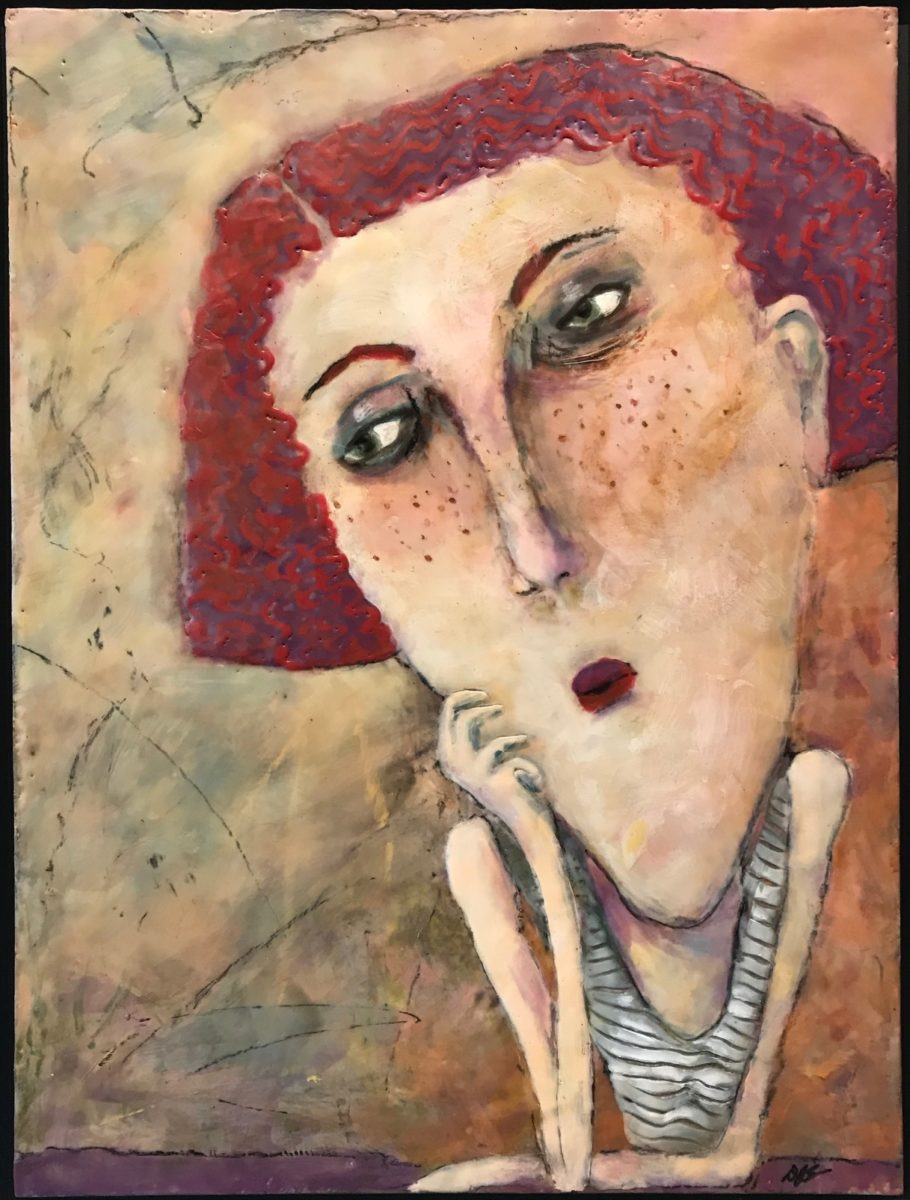 Village Frame & Gallery is pleased to present Women with Attitude by local artist Dianne Jean Erickson through the month of December. Opening today, Dianne's Women seem to feel right at home at Village Frame & Gallery or, maybe we just love them so much! Read more about Dianne here.
See Dianne's Women in the Gallery during regular business hours, or stop in and meet Dianne at the opening reception on First Friday, December 6th starting at 6 pm!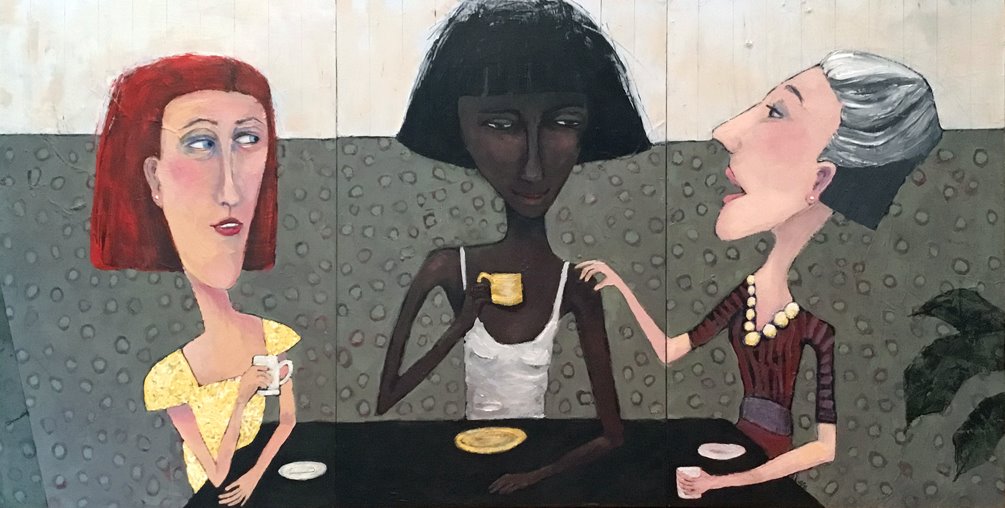 It's Golden Ticket Time in the Village!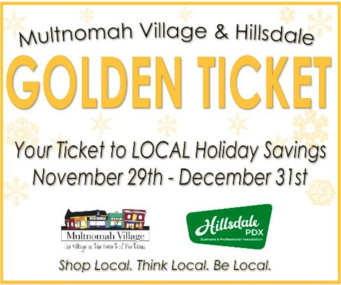 Shop local and save when you collect and redeem Golden Tickets at local Multnomah Village and Hillsdale businesses this holiday season! Village Frame & Gallery is offering 10% off custom framing projects, or spend $30 and receive Golden Tickets to use at other local businesses!
Framing for the Holidays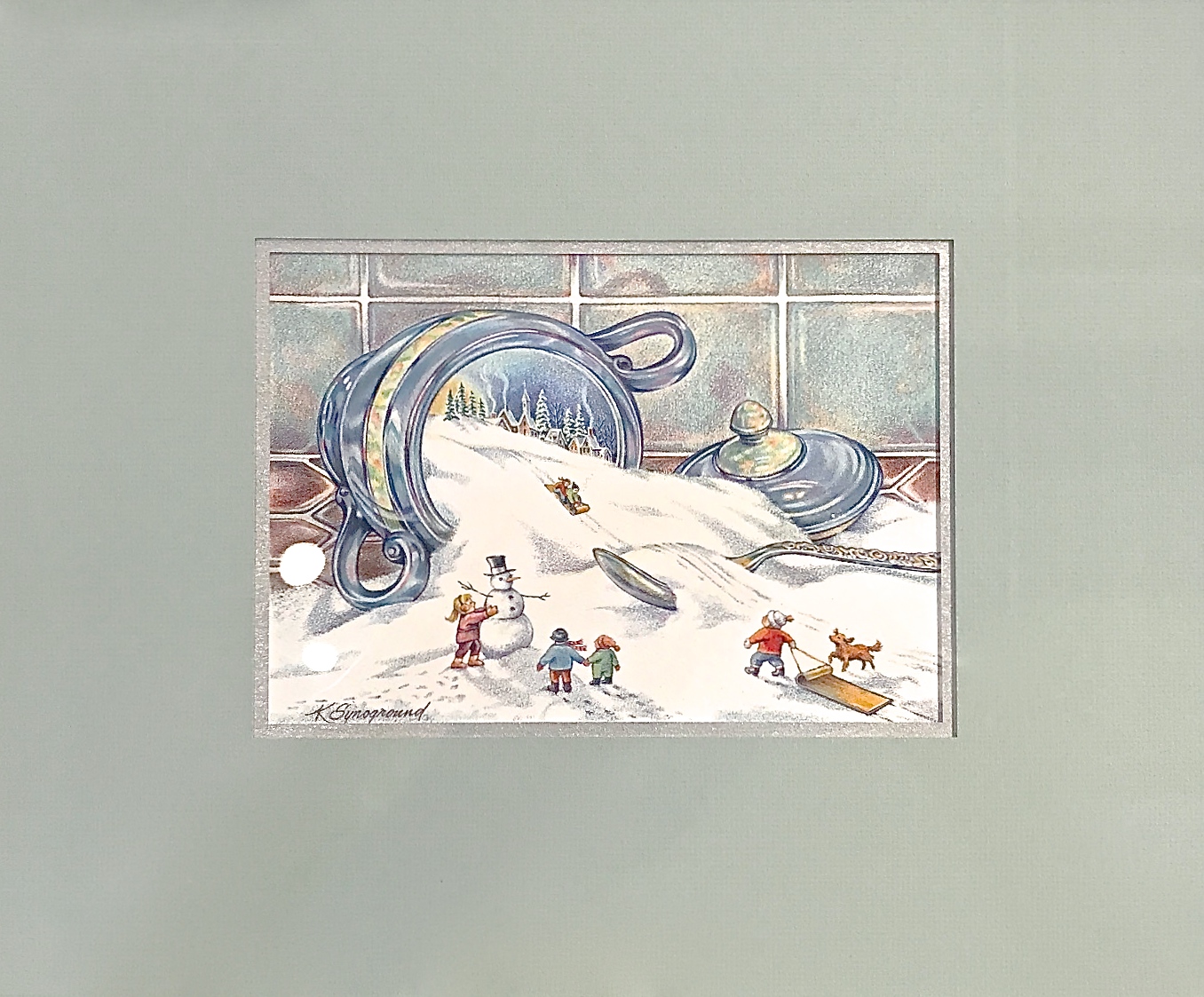 Forgot about that artwork you picked up from a street artist this summer? Love that painting you got from Mom and Dad, but hate the frame? Now is the time to bring them in for framing in time for holiday celebrations! Village Frame & Gallery is accepting framing projects for delivery before Christmas through Saturday, December 14th. After that date, custom framing orders for Christmas delivery will be accepted based on materials availability and as schedule permits. Don't delay, come in now and take advantage of Golden Ticket deals!
Looking for something special? Village Frame & Gallery still has original paintings and a few Multnomah Village posters by Kaye Synoground. The selection is limited to what we have on hand, so stop in soon!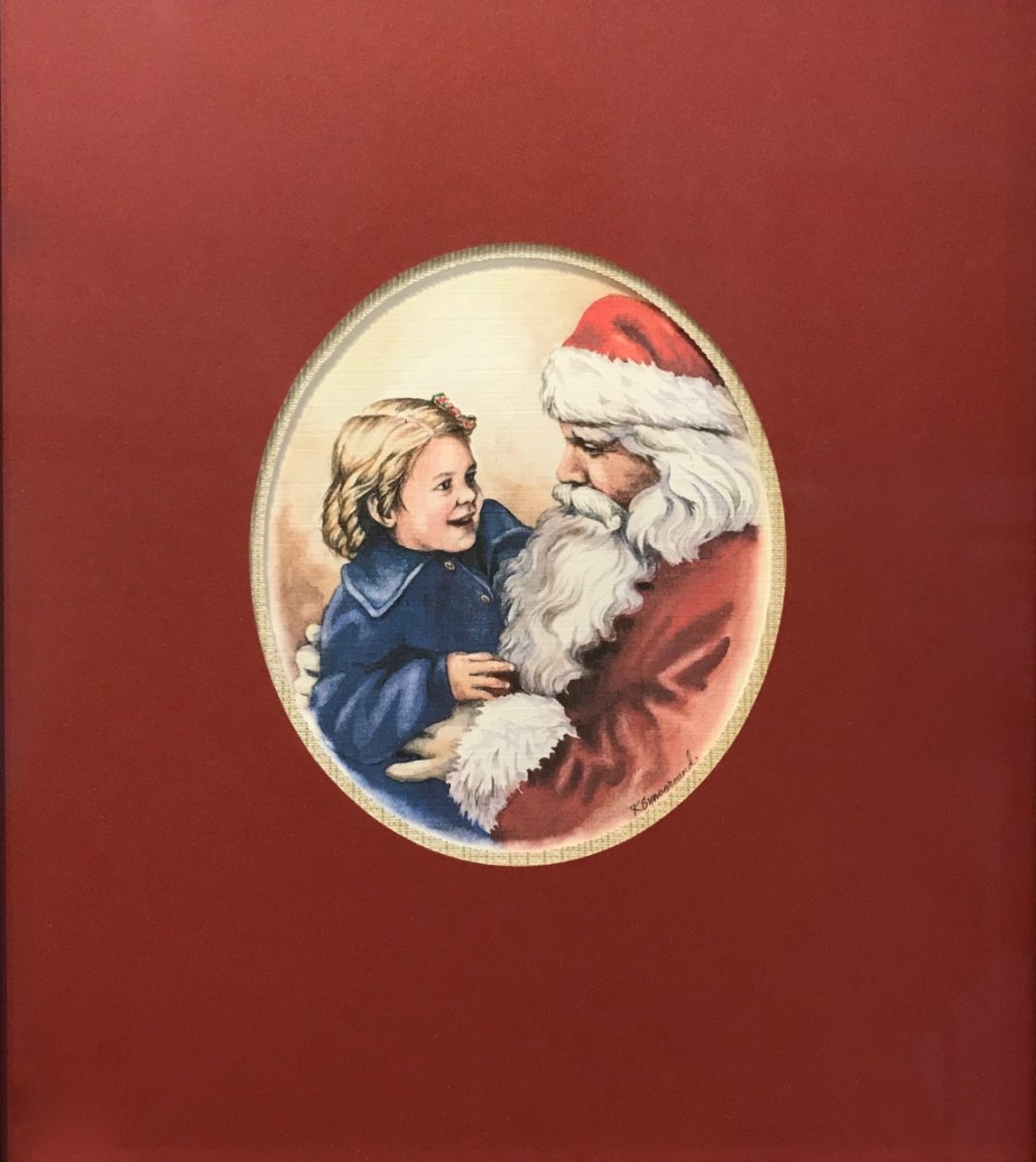 Holiday Gala in the Village this Friday!
Yes, the tree lighting, the horse-drawn carriages, Santa and the choirs, it must be the Holiday Gala in Multnomah Village! And at Village Frame & Gallery, the opening reception for Dianne Jean Erickson's Women with Attitude! The reception starts at 6pm. So come on out to the Village this Friday for fun, food, music and art! Don't miss this family-friendly event in the Village!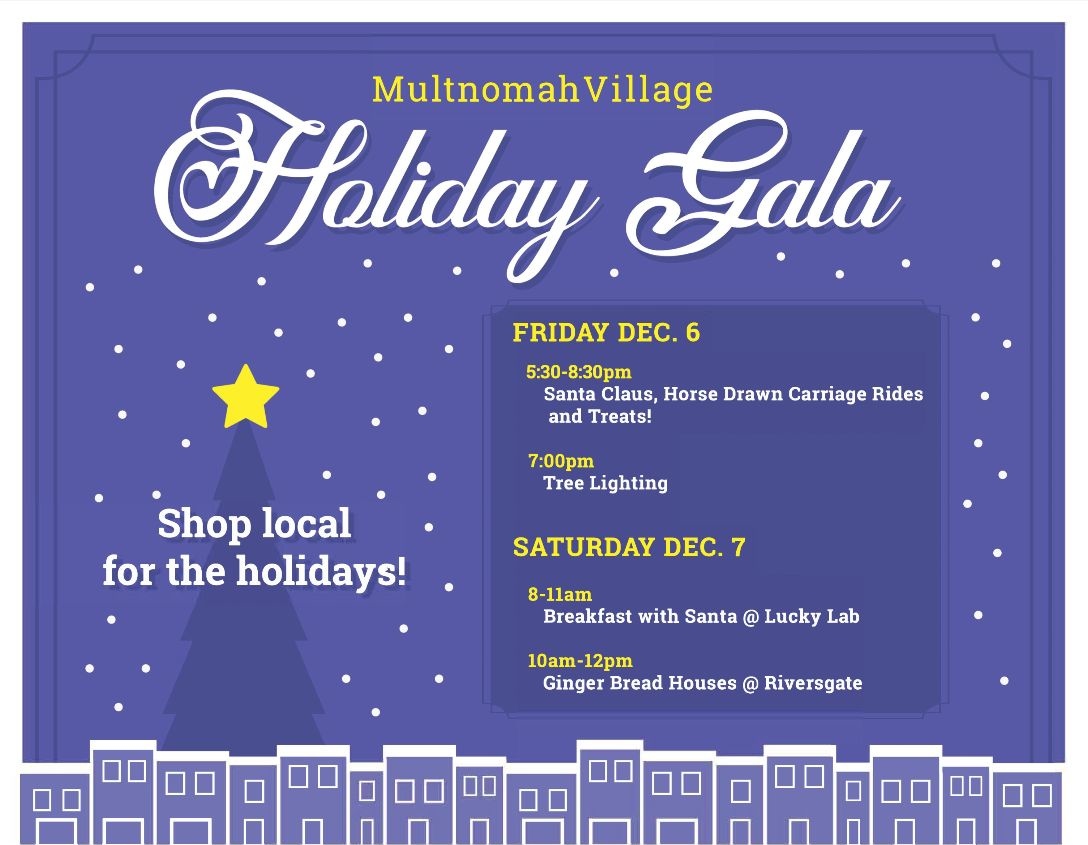 Village Frame and Gallery is located at 7808 SW Capitol Highway, Portland 97219 in the heart of Multnomah Village. Our regular hours are Tuesday through Saturday, 10 am to 6 pm.