Village Frame and Gallery is pleased to present Figural Abstractions, a new show by Karen Story, now in the Gallery through September.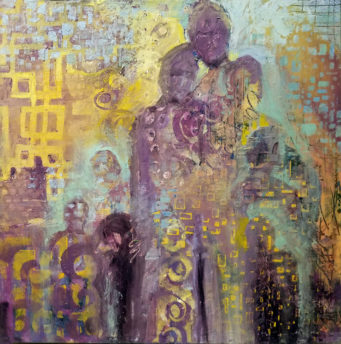 Artist's Statement
My interest in depicting the human figure began at PNCA where I received my a BFA in 1991. Whether working on an isolated figure or one in interaction with another, this never-ending challenge has been my studio companion.
Having recently begun working with media which are textural, I found that I needed to change my approach. I began to use a palette knife and other tools besides a paintbrush to apply cold wax. Encaustic is also quite textural.
Being influenced by California figure artists of the 60s, I also began using colors not found on the body. This has been a serious challenge for me. I want to keep the form in proportion and anatomically correct while using texture and color abstractly.
This new body of work is the result of this challenge to abstract within the figure. I hope you enjoy viewing it.
–Karen Story
Artist's Reception First Friday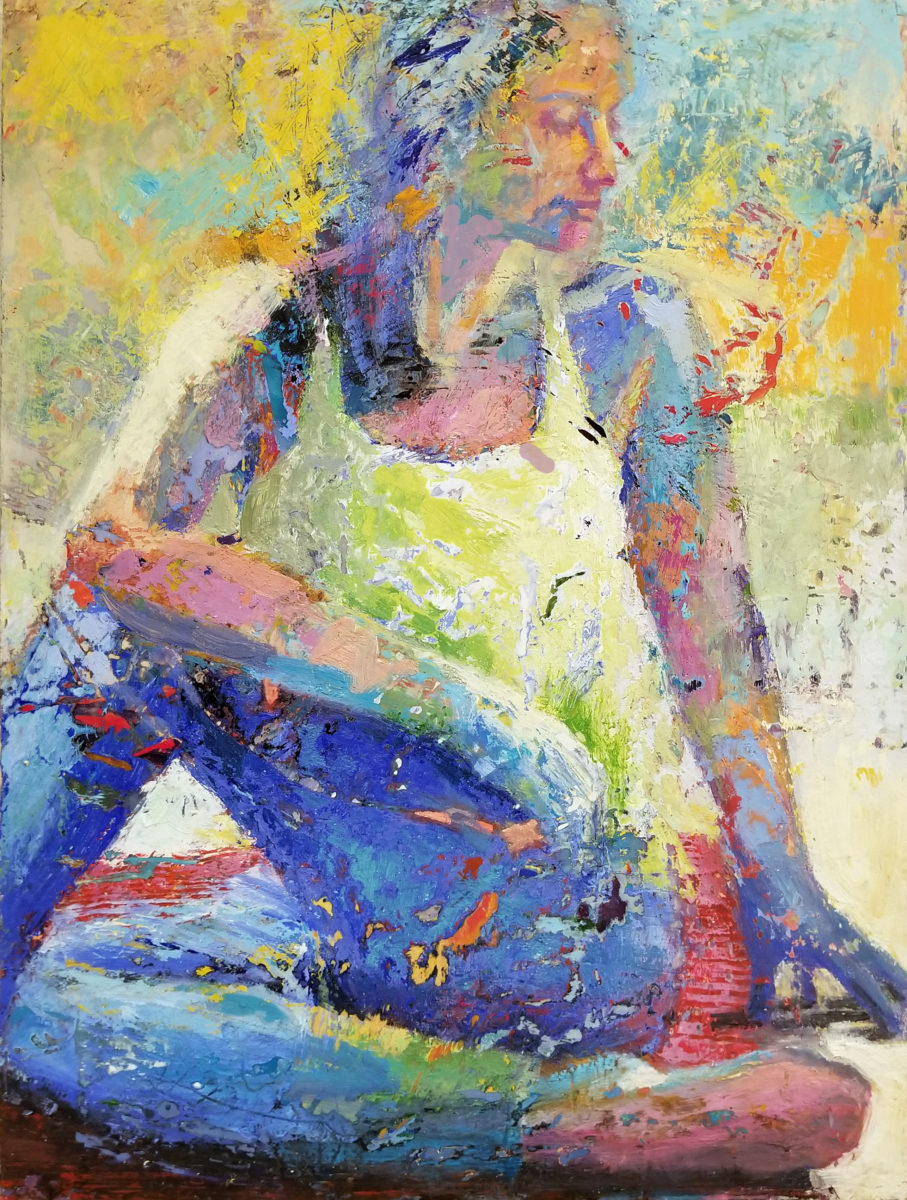 Join us for an artist's reception on First Friday. Meet Karen and speak to her about the work, the process and inspiration. The reception begins this Friday, September 6th, at 6 pm. Make an evening of it in The Village! Grab a bite, stop in to see the new exhibit in the Gallery and then walk down the block and visit JP General, a hip new shop at the end of the block!
Village Frame and Gallery is located at 7808 SW Capitol Highway, Portland 97219 in the heart of Multnomah Village. Our regular hours are Tuesday through Friday, 10 am to 6 pm and Saturday, 10 am to 4 pm.