Karen Story in the Gallery
Figural Abstractions, featuring the latest work by local artist Karen Story , continues on the gallery wall at Village Frame and Gallery through the end of September. It's a lovely day to stroll the Village and view the show. Read more about Karen Story here.
On a Budget? Need a Frame Fast? We've got you Covered!
Village Frame and Gallery is pleased to introduce ReadyFast frames in a broad selection of standard sizes from 5×7 to 24×36 inches! Made right here in Multnomah Village from a variety of high quality materials, the frames range in price from $25 to $60 with affordable glass and fitting packages. Bring in your favorite photo or artwork and we'll put it all together in less than 24 hours!
It's Construction Time Again!
PBOT has announced the updated schedule for completion of the SW Capitol Highway Paving Project. The weather-dependent schedule was supposed to commence on September 16th, but will likely start on Monday, September 23rd at the Capitol Highway and 35th Avenue intersection. You can read more about the project and schedule here.
As we did earlier this summer, Village Frame and Gallery will hold a Construction Savings Event to give you one more reason to Visit the Village! During the event, save 10% on one or 15% on two or more custom framing projects. Bring in those vacation treasures and we'll help you design a continuing memory!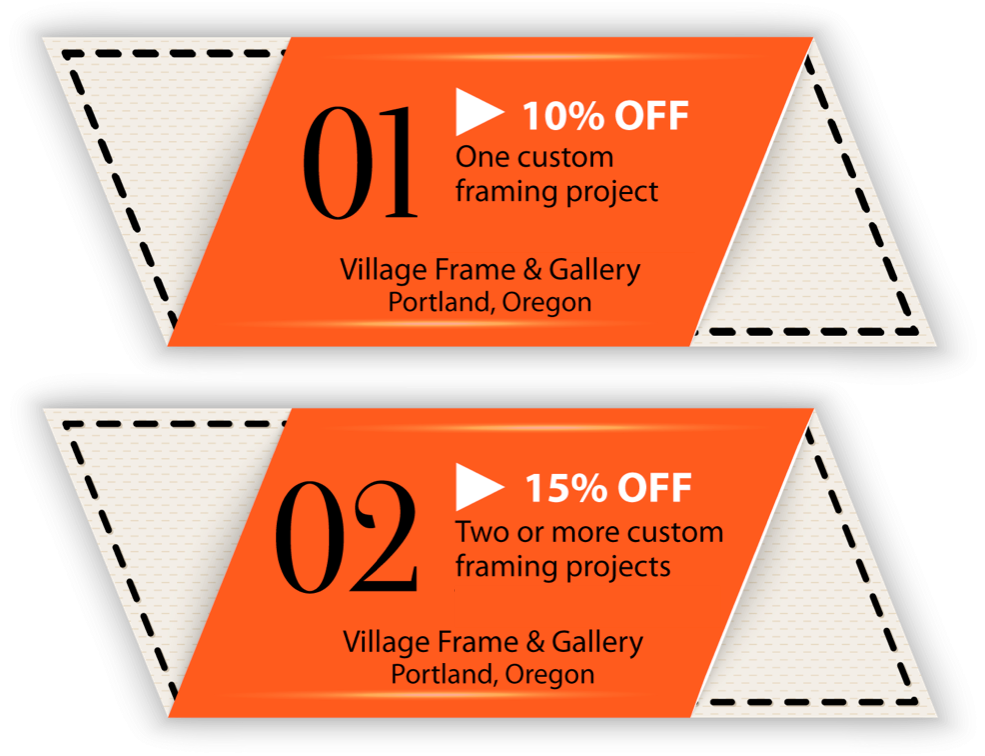 Village Frame and Gallery is located at 7808 SW Capitol Highway, Portland 97219 in the heart of Multnomah Village. Our regular hours are Tuesday through Friday, 10 am to 6 pm and Saturday, 10 am to 6 pm.