Does your wall art work for you? Today, more than ever, people are doing double-time from their homes: work, school and even gym time is all conducted from home now. What are people seeing on your walls during your Zoom meetings? Virtual conference calls have changed the way we view our walls, we want our colleagues to see a reflection of who we are.
Now that our homes are being used for multiple purposes, consider certificates or diplomas in home offices, ABC charts or multiplication tables in the schoolroom, or motivational posters in the home gym. Whatever you want to grace your walls, Village Frame & Gallery can help you find it, and frame it.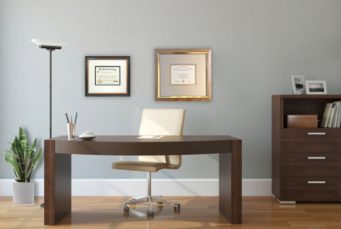 Art reflects the kind of people we are, our experiences, what we value and what we find beautiful. Your treasure might be an old cross-stitch, lovingly made by your grandmother, photos of your children or a unique painting you saved up for, but which ever it is, consider its placement on your wall and the quality of the frame.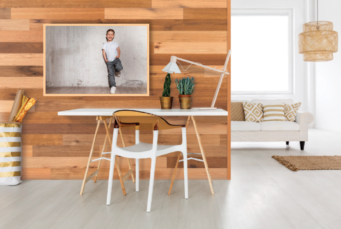 It's a joy for us to share the art experience with our customers. We see the art they love from paintings and drawings to sports paraphernalia ready for a shadowbox, kid art, fabric crafts and so many meaningful family photographs. Part of our work is ensuring that each treasure is taken care of in a quality framing package to protect and showcase that piece. Sometimes people like the art, but not the frame. It's satisfying to help our clients see how re-framing can bring new life to a piece. We love talking to people about what they have on their walls!
Village Frame and Gallery is located at 7808 SW Capitol Highway, Portland 97219 in the heart of Multnomah Village. Our adjusted regular hours are Tuesday through Friday, 10 am to 4 pm and Saturday, 10 am to 2 pm. You can call us at 503-245-8001.